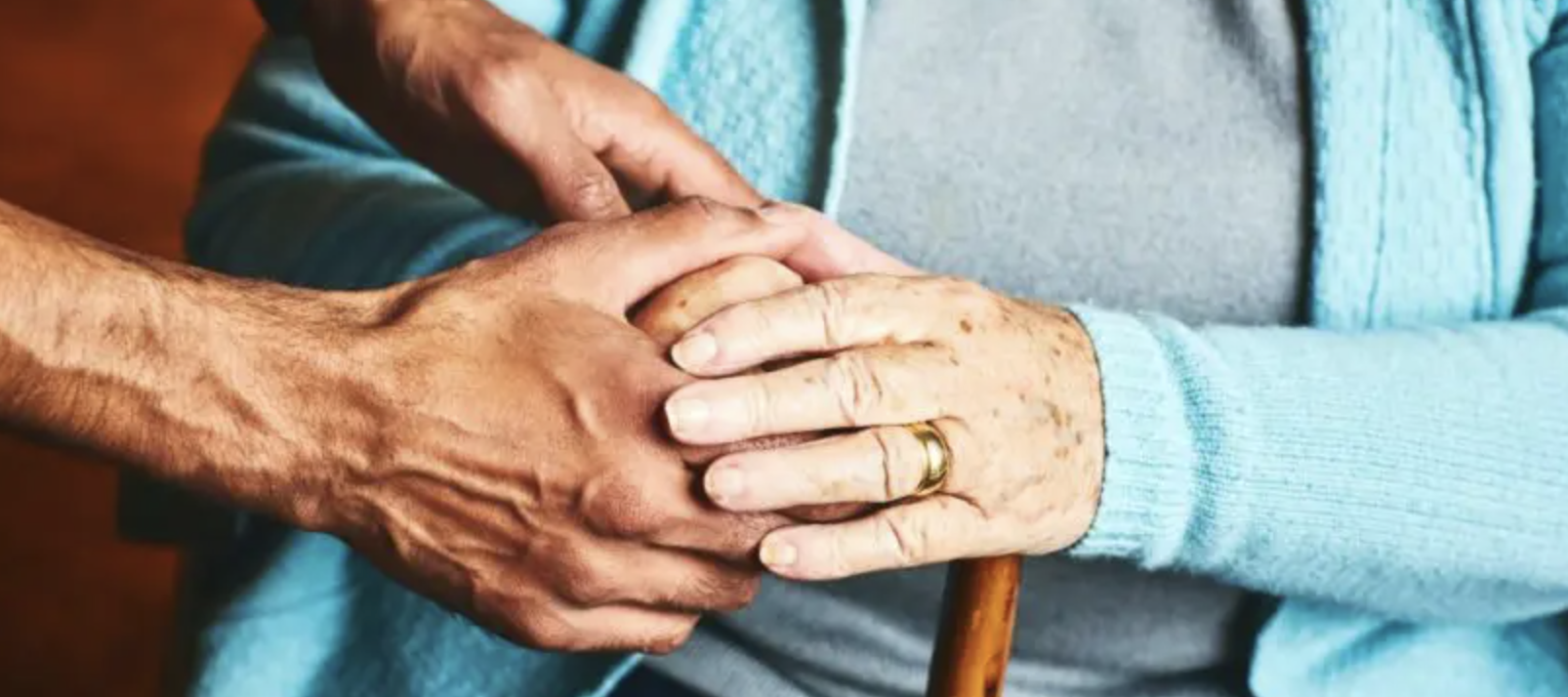 Ayudando a Quien Ayuda™ (Helping the Helper) was designed to help Latino family caregivers self-identify as a caregiver and access information and resources to ease the responsibilities that can lead to burnout and stress-related health problems. The program's success helped Ayudando a Quien Ayuda™ become a finalist for Innovator of the Year in the Service Delivery category at the 2023 AIRS Annual Conference.
In Latino families, in-home, family caregiving is a cultural norm. The term "caregiver" was associated with a paid position, like a home health aide, and not the work of a family member.  Family caregivers have difficulty separating the caregiving role from their role as a daughter or son, husband, wife, or partner.  
Given the well-documented difficulties of Latino caregivers to self-identify, the primary way Latino caregivers hear about Ayudando a Quien Ayuda™ and caregiving resources is through 211 LA's in-reach process when 211 LA receives calls from those who have a pressing need. Upon providing the callers with information related to their initial request, community resource advisors screen callers for caregiving responsibilities and program eligibility.
Callers who meet program criteria and agree to share their information with program partners are referred to the USC Family Caregiver Support Center (FCSC). FCSC's family care navigators then contact the 211 LA referred callers, conduct a thorough intake assessment, and educate them on caregiving information, supports, and available services.  Most people find out about Ayudando a Quine Ayuda when they call 211 LA for something unrelated to caregiving, mainly supportive, financial or legal, and housing services.
Another key partnership in this program is 211 LA's work with Visión y Compromiso, who provide a cadre of promotores/promotoras (community health workers).  The promotors/promotoras from Visión y Compromiso provide essential community outreach efforts to connect with Latino Caregivers through in-person and virtual Spanish language caregiving workshops. 
The design of this innovative programming was informed by the findings and recommendations from an 18-month research and planning phase (2018-19) completed by the Latino Caregiver Coalition led by AARP California.
Because the social service delivery system for caregivers is fragmented, Ayudando a Quien Ayuda™ brings together larger service navigation hubs and matches Latino Caregivers with available resources and support services.  Before this program, FCSC was receiving most of its referrals from hospital discharge planners or a caregiver already aware of and looking for services.  Fewer Latino caregivers were aware of and using the center's services.
Since the start of the Ayudando a Quien AyudaTM program in July 2019, 211 LA has screened over 100,000 calls, and a total of 1,345 caregivers have participated in the program. These caregivers now have access to and use caregiver resources, such as support groups, respite care, legal services, home care, and adult day care.
Ayudando a Quien Ayuda™ has connected caregivers to 211 LA and FCSC, increasing their familiarity with the social service delivery system in Los Angeles County.