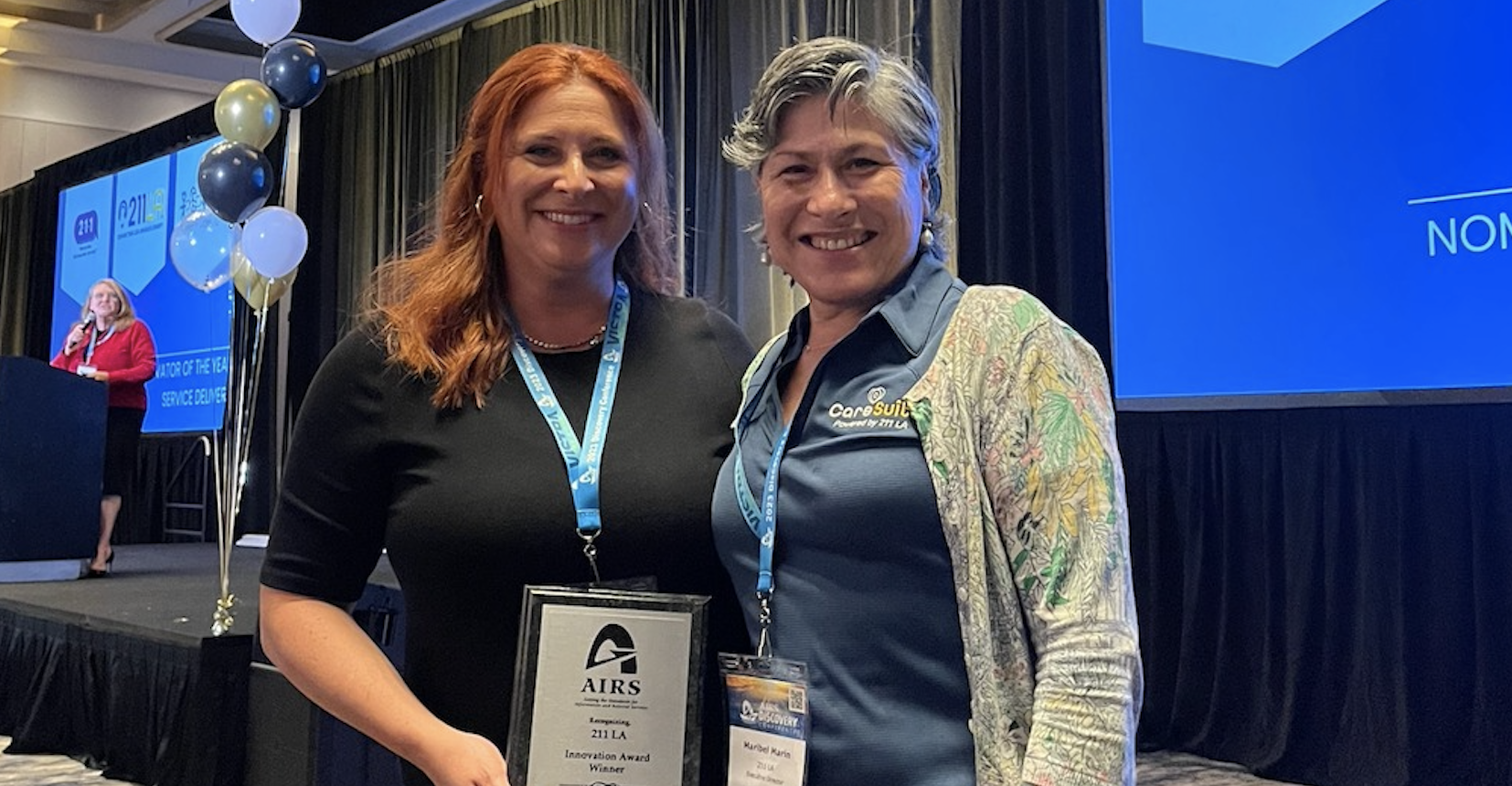 When residents of LA County reach out to 211 LA, they can have more confidence than anyone in the U.S. that they'll be presented with the most appropriate and timely options to deal with issues, such as homelessness, intimate partner violence, substance abuse, food insecurity, and healthcare access (to name a few).
One reason why LA County gets the best social services I&R system is 211 HSIS (Human Indexing System)—a powerful tool with more than 11,000 terms that can be filtered to tailor both general and subject-specific information and referral entities. The system is scalable and facilitates the changing needs of dynamic databases, and helps the industry keep pace with a social service environment that is constantly evolving.
InformUSA members nationwide rely on the 211 HSIS to organize and index services in their area and efficiently provide relevant referrals. Following the publication of the first edition of the 211 LA Taxonomy in 1987, the taxonomy was adopted as the AIRS standard for indexing community resource databases.
211 HSIS is managed by a team including Georgia Sales, the creator of the 211 LA Taxonomy. Updates and revisions are made based on current events, InformUSA community and taxonomy committee suggestions, and keeping up to date with the language used by service providers to describe specific concepts and terms. 211 LA continually invests in upgrading the taxonomy's technology infrastructure from its user website to code access via XML and is now available through Application Programming Interfaces (API).