2020-2021 WINTER SHELTER PROGRAM
October 1, 2020 - March 31, 2021
ARE YOU IN NEED OF SHELTER?
The Winter Shelter Program is held annually to protect people experiencing homelessness during Los Angeles's colder months. Winter Shelters are located all across the County, and will be operating 24 hours a day this year due to COVID-19 operating from October 1, 2020 - March 31, 2021.
 
For more information, please call the Winter Shelter Hotline 1 (800) 548-6047 or click the button below.
 
1.) FIND A SHELTER
Use the list of shelter locations provided and pick one that is close to you. 
2.) CALL TO CHECK AVAILABILITY
All shelters require you to call first before coming. There are a limited amount of beds at each site. 
3.) PACK YOUR BAGS
All shelters have a two (2) bag restriction. Anything more will not be allowed into the site. 
4.) FIND TRANSPORT
Transportation is limited - refer to list for sites that offer transportation.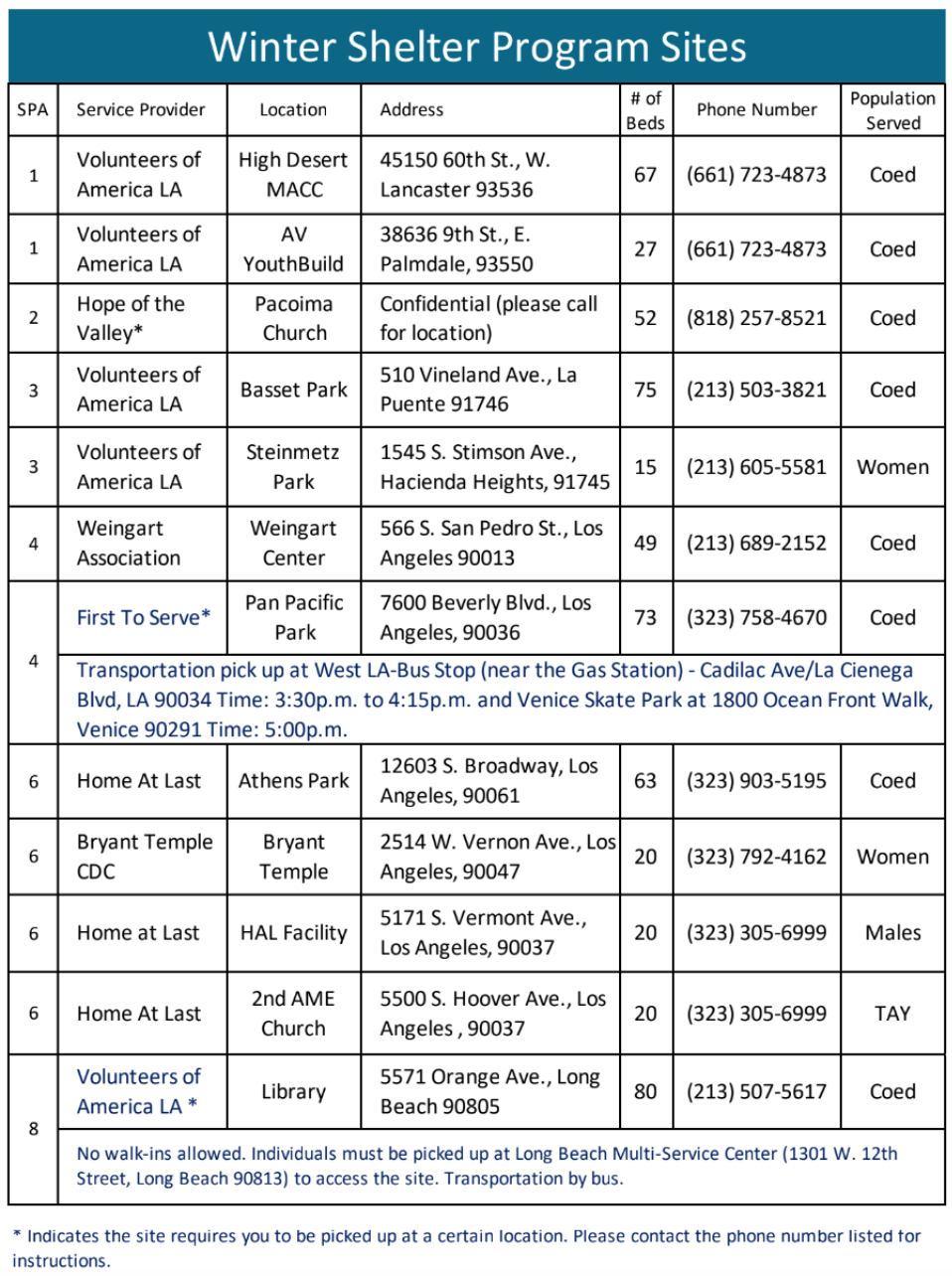 CONNECT VIA CHAT
Have more questions? or need help finding resources? Chat with a 211 LA Community Resource Advisor now: