About 211 LA
Your hub for community services, events, and information
Who We Are
211 LA (or 211 LA County) is the hub for community members and community organizations looking for all types of health, human, and social services in Los Angeles County.  
We provide information and referrals to the services that best meet individual needs, through our 24 hour 2-1-1 call line, or through our website and chat.
Our online community calendar connects people to local events that offer services and community connections.
Our special programs provide outreach and education, service navigation, or care coordination to assist people with accessing and obtaining services.
Our technology services allow community organizations to refer, track, and collaborate on their clients' care.
We maintain and update Los Angeles County's official comprehensive database of over 50,000 health and human services.
A 501(c)(3) nonprofit organization, 211 LA has served the people of Los Angeles County since 1981, when it was formed under the name of The Information and Referral Federation of Los Angeles (also formerly known as InfoLine). 211 LA's services are funded through partnerships with the LA County Board of Supervisors, CEO and Departments; with contracts with the State of California, LAHSA, SoCal Gas, Southern California Edison, AARP, and others; and with grants from foundations including the National Institute of Health (NIH).  
Our purpose is to link people to community services, so that people in LA can survive, thrive, and be empowered, no matter their situation or background.
The 211 LA Leadership
Maribel Marin
Executive Director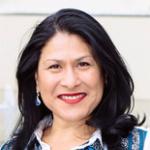 Amy Latzer
Chief Operating Officer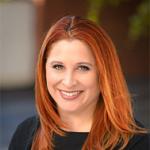 Andrew Hart
Chief Technology Officer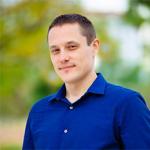 Chris Mattmann
Chief Research Officer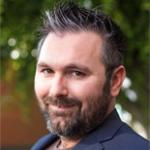 Maribel Marin
Executive Director
Maribel Marin, named one of LA's top collaborative leaders by the Los Angeles Business Journal, is the Executive Director of 211 LA County, a nonprofit organization helping over 500,000 individuals and families in Los Angeles County each year access health and human services.
Under Maribel's leadership, 211 LA County has developed into a performance driven, award-winning customer service-oriented information hub that designs and implements public sector solutions. A strong believer in the power of technology and innovation to transform whole person care and service delivery, Maribel has led 211 LA to develop customizable and scalable solutions for Information and Referral (I&R) and service delivery organizations. Maribel has also pioneered cross-sector partnerships, bringing stakeholders to the table to develop collaborative solutions and new approaches to addressing some of the most complex social and health public policy problems.
Maribel serves as the current president of the California Alliance of Information and Referral Services (CAIRS),the current president ofthe statewide association of 211s, 211 California, and serves on California's Aging and Disability Resource Center Advisory Committee.  A graduate of the University of California, Berkeley and the Massachusetts Institute of Technology, Maribel's background is in urban policy and performance management.  Prior to joining 211 LA County, Maribel worked with the Natural Resources Defense Council and the City of Los Angeles.
Amy Latzer
Chief Operating Officer
As COO of 211 LA County, Amy Latzer has led a transformation of the agency operations to focus on excellence in quality, productivity, and customer service in every aspect. Amy provides leadership and staff development expertise through coaching and training, monitoring and improving all service levels, program development, and maintaining communication for the multiple requirements of contract compliance. In 2014, Amy was awarded the Outstanding Quality Focus Award from Quality Assurance Training Connection, nominated by inContact.
Amy has an extensive background in contact center and operations leadership specializing in identifying symptoms, diagnosing root causes, and creating exceptional efficiencies, and building infrastructure without compromising quality. Prior to 211 LA County, she worked in various corporate contact centers and led business operations with a focus on process improvement, creating new business opportunities, and staff development.
Andrew Hart
Chief Technology Officer
Andrew  Hart is an accomplished technologist whose practical experience spans many domains. Previously a software engineer at NASA's Jet Propulsion Laboratory, Andrew has since built and led software teams for both startups and non-profits. Andrew has a keen appreciation for software architecture, the power of open source software, and solving data challenges with applied technology.
As CTO of 211 LA, Andrew has expanded the reach of the agency's software and its data by finding ways to package and expose its capabilities to third parties through APIs. Under Andrew's tenure, 211's transition away from developing internally-oriented tools and towards a more open, API-driven suite of services has gathered momentum and garnered attention. Andrew thoroughly enjoys finding ways to develop better software, and is deeply motivated by 211's goal of connecting people in need to the services that can help them the most.
Chris Mattmann
Chief Research Officer
As CRO of 211 LA,  Dr. Chris Mattmann provides leadership for generating future research directions and developing strategies for developing a data market around 211 LA County's rich data holdings. Chris guides 211 staff and others in analyzing and interpreting 211's wealth of data through ad-hoc research projects, studies and reports, and promotion of 211 LA's data services and products. 
Chris has worked at 211 LA since 2008, helping to reimagine the agency's internal customer call center data services and system. Chris also led the initial Google-like search development capability at 211 LA, and supported construction of a shared services architecture and technical capability that has contributed to mission success. 
Mattmann has made fundamental contributions to open source, to the development of NASA's data processing missions, and to academia as a Professor in the Computer Science Department at the University of Southern California.
The 211 LA Board of Directors
Robert Liljenwall
President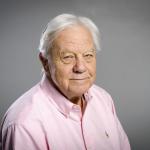 Linda S. Wah
Vice President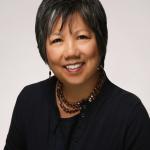 Anne Miles
Secretary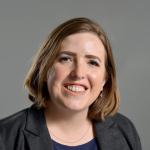 John Donner
Treasurer
Albert Chang
Member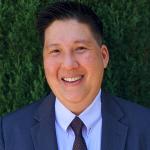 Robert Liljenwall
President
Robert Liljenwall joined the 211 LA board in 2012 and currently serves as the secretary. He joined the Board to support a worthwhile, and important cause that can actually help and change human lives. Robert also served as president of the National Alliance for Mental Illness for two years in San Gabriel Valley.
 
In his professional career, Robert has been a teacher, consultant, writer, and speaker for over 40 years on marketing and branding, and also served on the faculty of UCLA Extension as a Distinguished Instructor for the past 24 years.  He has a journalism degree from San Jose State and an MBA from Pepperdine University.  
 
Robert has served as head of Advertising and Promotion for Disneyland, EVP for the RMS Queen Mary and Spruce Goose, Venue Press Chief for the 1984 Olympics, and editor and co-author of the leading textbook in marketing at retail.  He currently provides marketing and branding counsel to a broad number of entertainment, leisure, and attractions projects throughout the world, including Kuwait, Slovenia, and Saudi Arabia.  
Linda S. Wah
Vice President
Linda is an elected Trustee to the Board of Pasadena City College, and represents the communities of San Marino, South Pasadena, and Temple City.  She was also elected to the California Community College Trustees Board by her peers across the State, and is the Immediate Past President of that Board. 
Linda is a retired  information technology professional.  Throughout her career, she has focused on utilizing technology to increase organizational efficiency and to improve service delivery to the public, as has served on various professional technology advisory boards.
Wah also has more than 30 years' experience serving on numerous boards, focusing on educational improvements, fair employment and fair pay issues for women, and awareness of Asian American Pacific Islander community issues.  She has served on various Task Forces for the Community College Chancellor's Office, and Cal State University of Los Angeles Boards and Committees (Alumni Board, Charter College of Education, Business School Advisory), and the Pasadena City College President's Asian American Pacific Islander Advisory.
Anne Miles currently serves as an Account Supervisor at OPR Communications, a public affairs and government relations firm. Anne has a background in foreign policy, academia, and politics, including serving as the Political Director for the Yes on Propositions 1 & 2 campaign, and statewide ballot measures to fund affordable and permanent supportive housing. 
Prior to her current role at OPR Communications, Anne completed several internships in the U.S. Senate and for the State Department, worked as a defense contractor at the Pentagon, and attended Oxford University for a master's degree in International Relations and King's College London to complete her doctoral studies. 
In 2015, Anne returned to California with a desire to work on local issues. Anne has since worked with multiple non-profits including the Southern California Association of Non-Profit Housing (SCANPH), and Hillsides Residential Treatment Services. Anne joined 211 LA's Board of Directors in 2019 and enjoys engaging with non-profit organizations as it allows her to see the direct impact of her efforts in public policy. 
 
John is a retired AT&T area vice president with extensive experience in public affairs, community relations, media relations, coalition building and strategic planning. 
John witnessed the breakup of AT&T in 1984, which upheaved the telecommunications industry, while also serving as an official Olympic sponsor for the 1984 Olympics. John was tasked with managing the newly renamed Pacific Bell's sponsorship, including handling all tickets, hotels, transportation, hospitality and internal communications. 
Following his 32-year career at AT&T, John worked for the Weingart Center, a Los Angeles Skid Row transitional housing nonprofit organization. He has continued to excel in the non-profit world volunteering for a variety of nonprofit boards focusing on education and health care.  John is a past president of 211 LA, Chair of  Via Care Community Health Center, Chair of the Los Angeles County Library Foundation, Treasurer of the Foundation for Los Angeles Community Colleges, and Board Member of Project Restore at the City of Los Angeles.  John has also been reappointed to the Los Angeles County Civil Service Commission.
Albert is the Principal of APC Advisers Inc., an Advocacy, Public Affairs, and Community Relations consulting firm based in Los Angeles County, with over 21 years of experience helping elected officials, non-profit organizations, and private companies navigate the complicated world of government, politics, and personalities. 

In 2003, Albert was the youngest Chinese-American elected to public office in California, where he served on the Governing Board of Education for the Rowland Unified School District until voluntarily stepping down in 2007. 

Current community involvement includes: Rotary Club of Signal Hill, Signal Hill Community Foundation, San Gabriel Valley Public Affairs Network, Public Media Group of Southern California Community Advisory Board, and the Friends of Rowland Unified Schools Foundation. 
Albert earned a Master of Public Administration (MPA) degree from the University of La Verne, and two Bachelor of Arts degrees in Political Science and Asian American Studies from the University of California, Irvine. 

 
Cora Jackson-Fossett
Member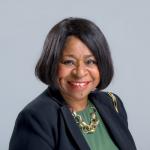 Denise Menchaca
Member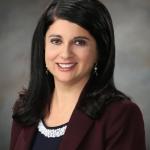 Michael R. McCabe
Member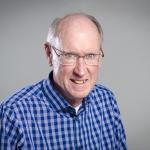 Trisha Murakawa
Member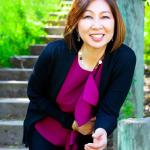 Katherine Hennigan Ohanesian
Member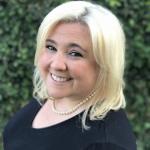 Cora Jackson-Fossett
Member
Cora Jackson-Fossett is the religion editor and a staff writer for the Los Angeles Sentinel newspaper. In this capacity, she reports on a wide range of faith-based, community and government activities. She won awards for her work in 2014, 2017, 2018, and 2019 from the National Newspaper Publishers Association.
Previously, Cora served 15 years as the public affairs director for the Los Angeles Department of Public Works where she planned, developed and implemented strategic communications programs. Her work includes several award-winning projects and five L.A. Emmy nominations for producing public works DVDs. 
Cora retired in 2014 after 36 years of government service, and has continued serving her community as a member of 211 LA's Board of Directors,  the SEIU 721 Retirees Leadership Council and the NAACP Beverly Hills/Hollywood Chapter Theatre Committee.
Mayor Denise Menchaca was the first Latina elected to the San Gabriel City Council in March of 2017. She has over 30 years of working in both the public and private industries in Accounting and Financial Management. Her public service also included being elected to the
 including serving as San Gabriel Unified School District Board of Trustees (2005-2013) member and appointed as Los Angeles County Commissioner for Older Adults (2015-2017).
She continues to be involved in community organizations including, but not limited to, the San Gabriel Kiwanis Club, National Women's Political Caucus of the San Gabriel Valley Greater Pasadena Area, Chinese American Citizen's Alliance, 211 LA, United Democrats of the San Gabriel Valley Club, and La Casa de San Gabriel. 
Her many accolades include being named the Congressional Woman of Distinction for San Gabriel by Congresswoman Judy Chu, National Latina of the Year by the Mexican American Opportunity Foundation, Great Civic Leader by the Democratic Headquarters of the West San Gabriel Valley and Volunteer of the Year by the American Cancer Society. 
Michael has over 35 years of experience in the Human Resources field, with extensive experience in Union relations and systems management. A majority of his career was spent with Kaiser Permanente, where Michael served in several roles including Assistant Director of Human Resources, Director of Labor Relations, and Manager of Physician Human Resources. 
In this work, Michael negotiated over 25 collective agreements with 13 Unions, all accomplished with no work stoppages. He also directed the conversion of several legacy systems into one providing paperless processes for recruitment, credentialing, payroll, benefits and retirement for Kaiser Permanente's physicians. Michael's expertise allowed him to be appointed as Secretary to the Physician Retirement Committee, and provide counsel to the physician's Board of Directors for all human resources matters.
Michael joined 211 LA's Board of Directors as a member of the Human Resources Committee. He helped lead the recruiting and hiring process for 211 LA's current executive team, and has continued his commitment to 211 LA, including serving two terms as President, in order to support the caring staff who provide vital health and human services assistance to the residents of LA County.
Trisha Murakawa – Finds solutions to even the most challenging problems 
Principal and Chief Problem Solver for Murakawa Communications, Trisha Murakawa has more than 25 years of experience in strategic communications, public affairs and project management partnering with AEC professionals working in the built environment. Her clients include public agencies at the state and local levels of government. She has particular expertise imparting controversial information about water, transportation, planning and construction projects to public audiences and has extensive experience in large scale construction for pipelines, subways, water wells and public facilities. A longtime volunteer on various boards, she comes to the 211 LA County Board with experience as a current or former member of the boards of the Women's Transportation Seminar; Little Tokyo Service Center Community Development Corporation; UCLA Alumni Association; American Lung Association in California; Pacific Asian Counseling Services and is a former member of four commissions in Redondo Beach. In November 2020, she was elected to the El Camino Community College District Board of Trustees where she advocates for student success and her district covers El Segundo, Manhattan Beach, Hermosa Beach and North Redondo Beach. She is married with two kids in college and a high maintenance grill cheese-eating fluffy yellow dog.
Katherine Hennigan Ohanesian
Member
Katherine (Kate) is an owner and co-founder of one of L.A.'s premier government affairs firms, Collaborate. Since the firm's inception in 2017, Kate has played an integral role in growing Collaborate into the thriving business it is today. 
In her role as a communications strategist and government relations consultant, Kate has helped countless businesses overcome regulatory hurdles and achieve government approvals to move forward with their projects and initiatives. For the past 20 years, Kate has worked for the City of Los Angeles and is passionate about giving back to the community that she was born and raised in which is why she was inspired to join the Board of Directors for 211 LA. Kate earned a Bachelor of Arts degree in English from Loyola Marymount University, and later received a Master's degree in international and Public Policy and Management from the University of Southern California.
Valerie Lynne Shaw
Member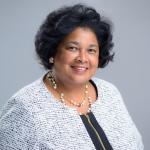 Victoria Stratman
Member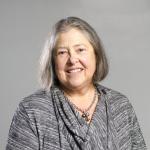 Virginia Tanzmann
Member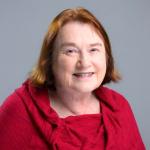 Valerie Lynne Shaw
Member
Valerie has served on the Board of Governors for the California Community College System since 2015. The Board provides leadership and policy direction for the 115 community colleges in California. Valerie's efforts on the Board include supporting the Umoja Community, A2mend student support, and Workforce Development initiatives; and advocating for resources for Housing and Food insecure students.
Previously, Valerie was the only commissioner appointed by three Mayors, and the first African-American woman President of the City of LA Board of Public Works. The Board oversees the Department of Public Works, which maintains the physical infrastructure of the City. Valerie was lead commissioner for the Engineering, Sanitation, Street Lighting, and Contract Administration departmental bureaus. She focused on developing community enhancement programs, such as the Mayor and Council sponsored South LA initiatives program. 
Valerie has a long history of public service, and is currently a Board member of 211 LA, California Community Foundation's Centinela Medical Fund, the Los Angeles African American Women's Political Policy Institute, PV Jobs, and the Wilfandel Club. 
 
Victoria 'Vicci' Stratman joined Caltech's Office of the General Counsel in 1996. In 2009, Vicci became General Counsel where she was responsible for all legal matters affecting Caltech, and served as an advisor to Caltech's President and Board of Trustees. Vicci retired as General Counsel in September 2019.
Vicci is a member of the California bar and is admitted to practice in all California federal district courts, the Ninth, Seventh and Tenth Circuits, and the United States Supreme Court. She is a member of the National Association of College and University Attorneys and the American Association of Corporate Counsel. In 2012, she received Corporate Counsel's award for Outstanding Non-Profit Corporate Counsel.
Vicci has been an active volunteer with NACUA and the Leukemia and Lymphoma Society's Team in Training, and serves on the boards of the Armory Center for the Arts and 211 LA.
Virginia Tanzmann retired in 2016 after more than 43 years as a licensed architect, designing and managing projects in a wide range of project types, including transportation, cultural, education, medical, residential, industrial, water, retail, and institutional. 
For 20 years she led a 100% woman-owned architectural practice, which was recognized as the largest woman-owned architectural firm in California and among the largest Women-Owned Firms in Los Angeles County.  She has a long-standing sustainable design orientation to her work and is committed to modern, integrated design practices. Virginia has taught at the university level, and retains licenses to practice architecture in California and Pennsylvania.
Virginia also maintains a life of community service. Her practice had projects which provided thousands of housing units for homeless and low income individuals. Virginia is a past president of the YWCA of LA, Volunteer Center of LA, and 211 LA; and is currently president of the Association for Women in Architecture Foundation and serves LA Metro on its Measure M Independent Taxpayers' Oversight Committee.
Senior Directors
Laura Mejia
Information & Referral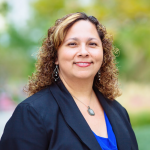 Minh Dang
Operations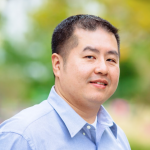 Daniel Molina
Organizational Development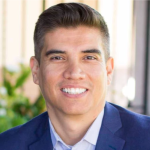 Laura Mejia
Information & Referral
Laura Mejia has been with 211 LA for nearly 35 years, and is a legacy 211 LA employee - her mother was one of the original employees at InfoLine of Los Angeles.  Laura has vast knowledge and experience in the I&R field including case management, providing direct services, leading I&R Department staff, and securing accreditation by AIRS.  In her current role as Senior Director she is responsible for developing, implementing and monitoring processes to ensure contract compliance.  This position requires her to be involved with all aspects of the operations to meet contractual requirements and raise the level of service quality delivered to the residents of Los Angeles County.
Laura is an AIRS Certified Information and Referral Specialist (CIRS), and a Certified Resource Specialist (CRS).
 
Minh Dang has been with 211 LA for nearly 15 years and has 28 years experience in contact center operations. Previously to 211 LA, Minh served as Vice President of Software Support for Retail Banking nationwide, and as MIS Analyst for California Retail Banking.
 
Daniel Molina
Organizational Development
Daniel Molina has been with 211 LA for 3 years, and has over 20 years experience in the social services/non-profit sector. Daniel's background includes 10 years as an Organizational Development consultant. He also managed several statewide and countywide contracts/programs where he gained extensive knowledge of care coordination, Social Determinants of Health (SDoH), adverse childhood experiences (ACEs), evidence-based programs, and is a subject matter expert on issues related to father engagement, youth development, and trauma-informed care.
The help was immediate. No waiting. Patricia started calling and things started happening right away.
Our Awards
2019
LA County Quality and Productivity Commission
Top 10 Productivity and Quality Award Winner
Awarded to the Family Reunification Housing Subsidy Program, a collaboration between multiple County Departments and 211 LA to house and reunify court-involved homeless families.
2017
CalNonprofits & Assemblymember Autumn Burke
Nonprofit of the Year Award, 62nd District
Selected by Assemblymember Burke and recognized by the CA legislature and California Association of Nonprofits for work supporting the people of District 62 & LA County
2015
InContact
Mojo Award - Customer First
211 LA was recognized for excellence in customer-centric service at the annual contact center industry conference held by telephony provider InContact
2014
Los Angeles Business Journal
Nonprofit & Corporate Citizenship Award
211 LA and Executive Director Maribel Marin were awarded for excellence in collaborative project work with veterans, disaster preparedness and disaster resource-information
2022
Ragan's Workplace Wellness Award
Honorable Mention
211 LA has been selected as an honorable mention for the work-From-Home Health/Wellbeing category in recognition for workplace initiatives that are translating into a more productive, engaged, and healthy workforce.
NEWSLETTER
Receive 211 LA's monthly newsletter with data, program highlights, informational articles and more!