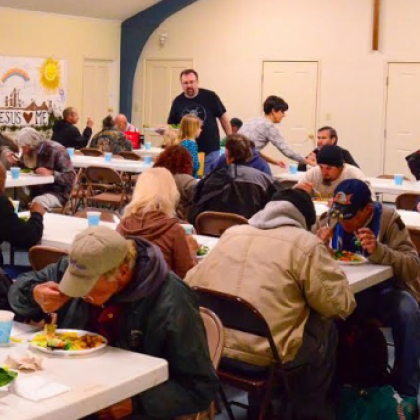 Homeless Dinners
By: Neighbor to Neighbor
Neighbor to Neighbor provides free meals and medical care to those who are in a financial hardship or homeless. The program was started by South Bay Community Church of the Brethren (now Journey South Bay) 20 years ago. It is through the volunteer efforts of 5 churches and 1 temple that help put on the "hot" weekly dinners.
Free Meals
Served weekly, on Thursdays, at 6:30 pm. Coffee and pastries are served at 6:00 pm. Please line up from 190th Street.
Free Medical Care:
On the 3rd Thursday of each month, doctors and pharmacists volunteer their time to serve those who need medical attention and attend the dinner.
Location:
Journey South Bay, Fellowship Hall
If you would like to volunteer, please contact fill out the form to the right or call
(310) 947-2938.