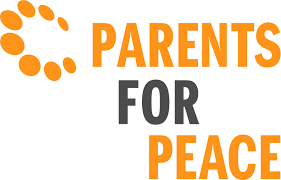 About Parents For Peace:
Parents For Peace is a non-governmental public health nonprofit empowering families, friends, and communities to prevent radicalization, violence, and extremism.
Mission:
Parents For Peace supports families, friends, and communities concerned about someone becoming involved with extremism. We provide guidance and early intervention; raise public awareness, and advocate for effective policy solutions. 
Vision:
We envision a world where young people are strong and resilient during the impressionable and vulnerable stages of growing up. And a world where families and communities are equipped to protect their youth from extremism and radicalization, allowing them to feel safe and become happy, fully functioning members of society.
Click the button below to go back to LA-ROC's main page.
Parents for Peace: Melvin Bledsoe and Monica Holley
Melvin Bledsoe and Monica Holley are the father and sister of Carlos Bledsoe (AKA Abdulhakim Mujahid Muhammad). In 2009, Carlos attacked an army recruitment center in Little Rock, Arkansas killing one young soldier and wounding another. Melvin and Monica founded Parents for Peace in 2015, joining together with other families who lost loved one's to extremism to become part of the solution.


"Exiting Extremism": Parents For Peace Help Hate Group Members Turn The Page | Hallie Jackson
Hallie Jackson has an unprecedented look at one non-profit group dedicated to helping pull people out of extremism. Aired on 04/16/2021.