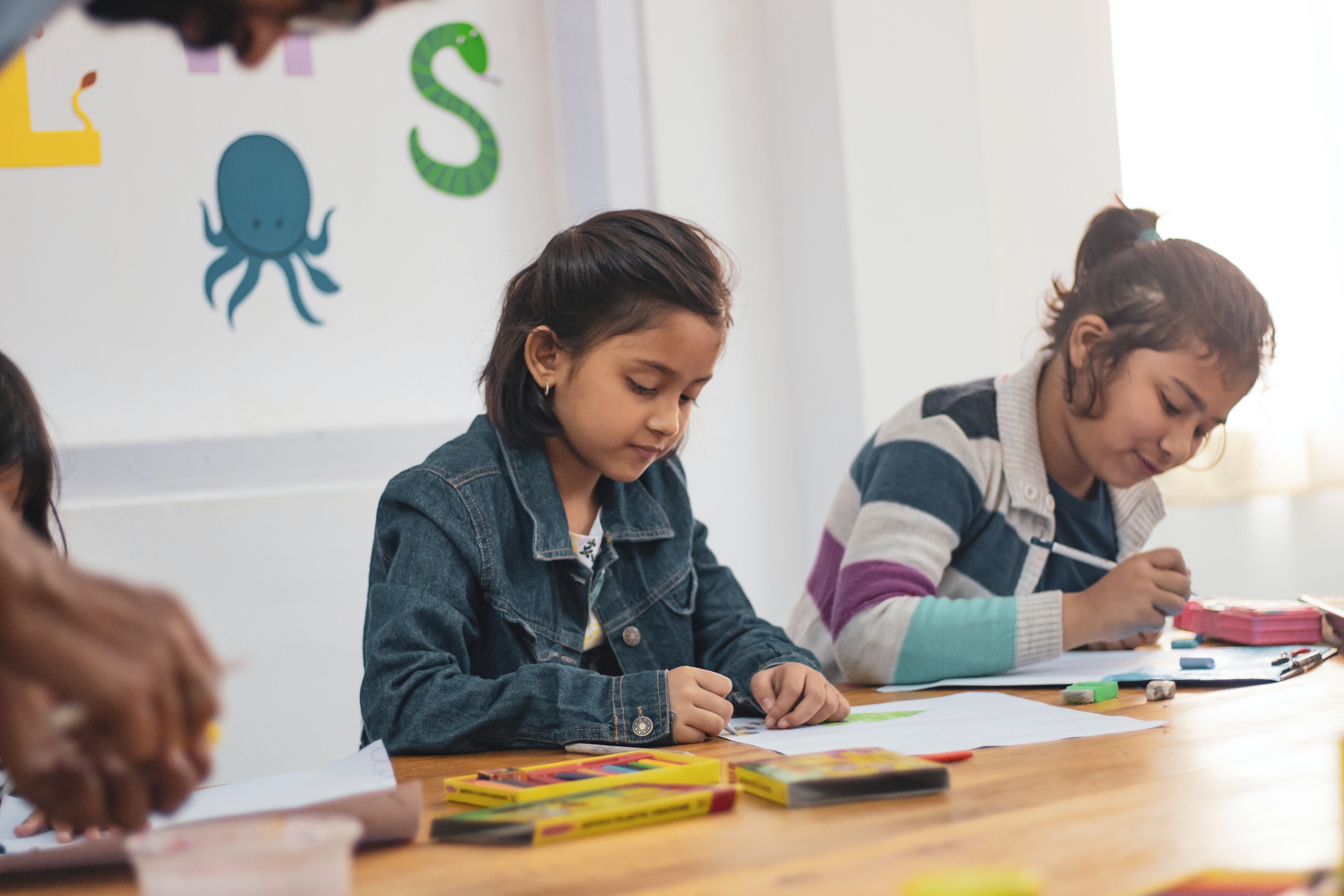 By Irene Aceves
Over the past 11 years, 211 LA County's Early Childhood Care Coordination Program has been working diligently to provide services for children under five years of age. We offer a wide range of services that include enrolling children into an Early Childhood Education program, conducting evidence-based developmental screenings to identify potential delays/disabilities, and connecting families to the needed early Intervention. We have developed relationships with many community partners to better connect families to services, including Regional Center assessment, Early Childhood Mental Health, School District Assessment, Local faith-based organizations, and enrollment into Early Head Start/Head Start, Childcare, and ECE-Early Childhood Education Programs, and Housing Support. 
We have also worked in partnership with families in the DCFS system. Additionally, we have been selected twice to participate in NIH-National Institute of Health case studies. In these studies, children under 36 months who are at risk for developmental delays/disabilities are referred to our Early Childhood Care Coordination Team. 
Our professional Care Coordinators assist the families in receiving effective early Intervention and childhood services for all children to thrive quickly and effectively. 
Parent Statement Testimonials:  
 
"I talked with a Care Coordinator at the 211 developmental screening Program years ago. They helped me get services with the Regional Center Services. My son was found eligible for assistance and is diagnosed with having Autism. I then felt empowered to assist other families with getting help and now work with Fiesta Educativa as a volunteer and be on the board with SCLARC."
"211's Care Coordination Early Childhood Education Program helped my daughter get early childhood mental health services and the Regional Center who helped my daughter with speech therapy. "
"The Care Coordinator helped me get my child's services with the school district through an IEP. "
"Through the assistance of the Early Childhood Education Program at 211 LA, my child has significantly improved with speech and behavior; they referred me to Eastern Los Angeles Regional Center, stating the child was diagnosed with Learning Disability." 
"I am living proof that 211 is helpful and a blessing in disguise. I had used 211 when I was homeless with two young children. I received help with childcare referrals, mental health, housing, and many more available resources in my community."
"Ever since my child was enrolled in the school program that 211 LA Early Childhood Program referred me to. I am so happy that my child, now 3, has been able to socialize, learn and play with other children his age. He loves it! I have noticed that he is more social when outdoors and that he is not scared and ready to be dropped off at School. I can now work more to support my family and know that he is safe and well."
"The Care Coordinator helped my child get an IEP (Individual Education Plan) for my child through the school district. However, I was struggling with getting the correct services through the School. The Care Coordinator then comforted me and assured me that she could help connect me to an exceptional education attorney. She did, and now my child is getting the proper support at School and the Regional Center. The attorney fought hard for my child and me; he has an Aide at School, gets speech therapy, and helps with his behavior. "
"I learned about 211 through my local church. I was struggling with homelessness, and my pastor had me call one of the Early Childhood Care Coordinators. She was very friendly, and she helped me by working with a family solution center, who then assisted me with finding permanent housing. She also did a parent questionnaire to see how my children were doing developmentally. While situating our accommodation, my children and I were referred to food pantries at the Regional Center for help with speech, and the kids were enrolled in School. I am very grateful for all the support that they gave me. They still follow up with me."
"I am hard of hearing and have struggled with getting services; I used a TTY service and was able to speak with a 211 Care Coordinator. She called the agencies on my behalf and was able to refer my child to an Early Head Start school program. "
If you wish to learn more about our Care Coordination or would like to get connected to a Care Coordinator, please dial 2-1-1 and get connected today.