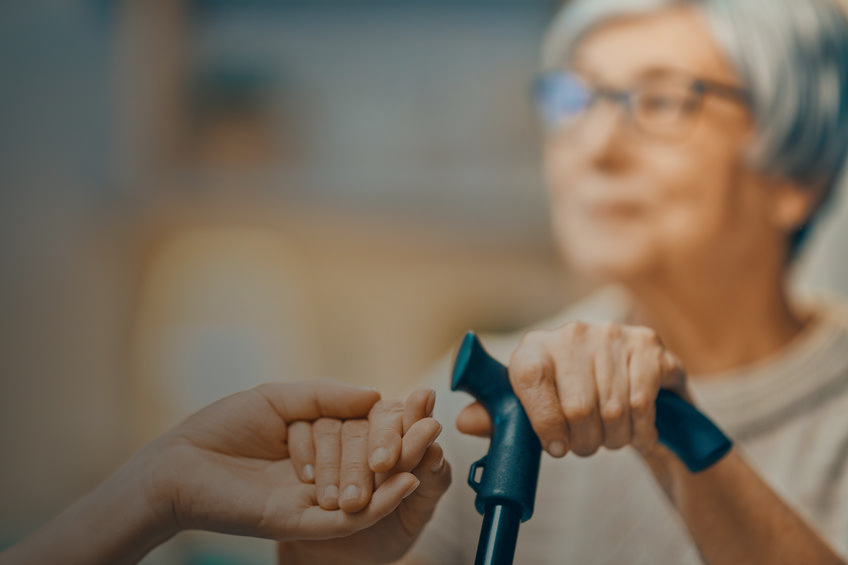 What's the Program?
AARP, in partnership with 211 LA and the USC Los Angeles Caregiver Resource Center (LA CRC), launched the Ayudando a Quien Ayuda program on July 30, 2019. Also known as Helping the Helper, this program will connect Latino caregivers with resources in their community.
This bilingual program is designed to assist Latino caregivers. The Latino community tends to spend the most time per month providing care for loved ones but is the least likely to seek outside resources or support. Many caregivers within the Latino community are unaware of available resources, less likely to identify when they need help and have concerns about the accessibility or relevance of resources. The Ayudando a Quien Ayuda program's marketing will bring awareness to caregivers that they are not alone and resources are available.
Who is Eligible?
To be eligible for the program, caregivers must be providing care for a family member or close friend who is age 50 and over with one or more chronic ailments; and be living or providing care within Los Angeles Supervisorial District 1 (includes East LA, El Monte, Pomona and more - see District 1 Map). Caregiver activities include spending several hours a week or more helping with: 
daily activities including dressing, bathing, preparing meals or cleaning  

running medical and personal errands 

assisting with medication management and other medical needs  
Caregivers living outside the service area of the Ayudando a Quien Ayuda program can still call 2-1-1 to receive information and resources available throughout Los Angeles County.  
Why Participate?
The AARP Ayudando a Quien Ayuda program will work to increase awareness and access to caregiver supportive services. Help starts by calling 2-1-1 where bilingual operators can connect Latino caregivers to a variety of resources, including the USC Los Angeles Caregiver Resource Center (LA CRC). The LA CRC Personal Caregiver Support Program offers one on one case management by a skilled resource navigator who will develop a personalized plan to match each caregiver's unique needs. In addition, volunteer care coordinators will reach out to program participants to provide a caregiver experience evaluation to verify the connection to support and gather feedback to help improve the program.  
Connect with Help Now:
Dial 2-1-1 or visit our guided search at for Seniors & Older Adults to access resources for caregivers such as support groups and respite care or health, housing, transportation, or food needs for older adults. 
 More information about the AARP Ayudando a Quien Ayuda program is available in English at aarp.org/helpingthehelper and in Spanish at aarp.org/ayudandoaquienayuda