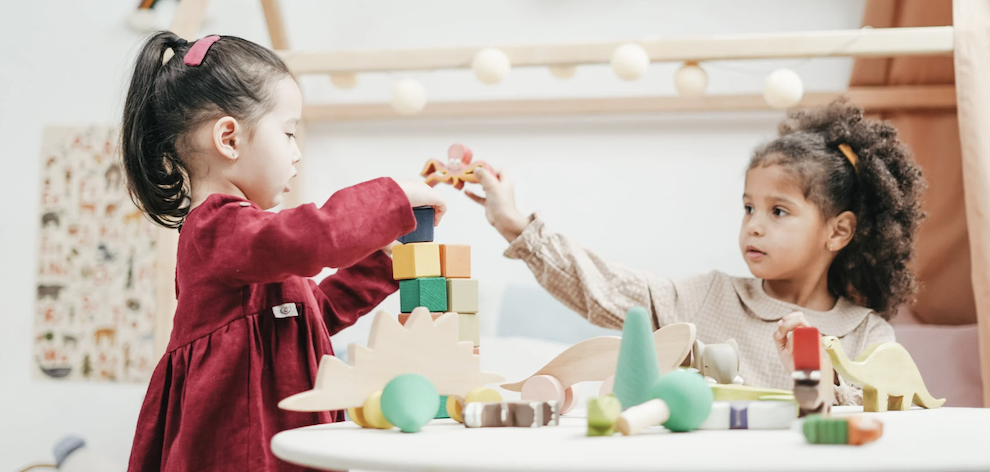 Written by Gilbert Zavala
October is Learning Disabilities Awareness Month
Since its declaration in 1985 by President Ronald Reagan, October has been designated as Learning Disabilities Awareness Month. Common learning disabilities and developmental delays include dyslexia, ADHD, dyscalculia, dysgraphia, and dyspraxia. Research by the National Institute of Neurological Disorders and Stroke reveals that 8 to 10 percent of American children under 18 have some learning disability. 
For the past five years, 211 LA has participated in a study funded by the National Institute of Health (NIH), looking at the outcomes of support services following evidence-based developmental screenings to detect potential developmental delays in children at an early stage.  The research program is called Achieving My Potential (AMP) and is led by the Kaiser Permanente Bernard J. Tyson School of Medicine and the David Geffen School of Medicine at the University of California, Los Angeles (UCLA), and is in collaboration with four local Federally Qualified Health Centers (FQHC), and seven Regional Centers in Los Angeles County.
For those children deemed at risk of experiencing delays or developmental disabilities, 211 LA provided comprehensive care coordination to ensure timely and effective interventions were administered through health and behavioral health services, such as connections to programs focused on early intervention, early childhood special education, and early care and education. 
The primary purpose of the trial was to see if a telephone-based program for coordinating early childhood development care, accessed through the 2-1-1 information service line, was effective. 
The Results: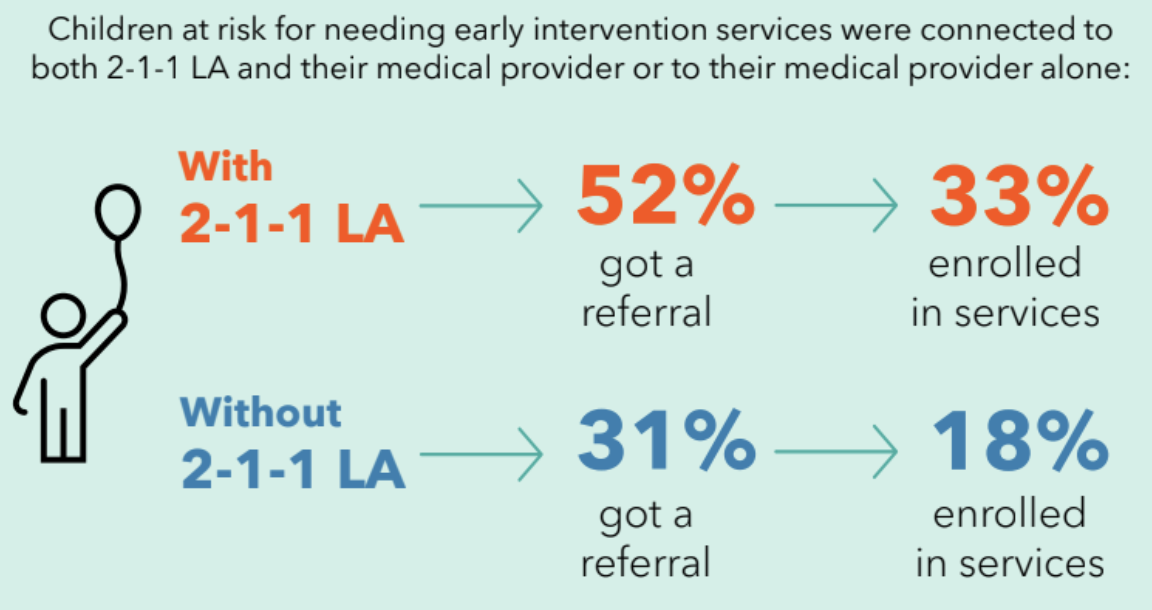 90.6% of the families initially enrolled, successfully completed both the baseline and 6-month questionnaires. 

In the group that received help from 211 LA, more children were directed to intervention services than the group that didn't receive help from 211 LA (25% as opposed to 16%).
The trial results found that when children were connected with a care coordinator through 211 LA, there was a higher likelihood for receiving services. More children got referred to and joined early childhood programs and preschools within six months, compared to just going to their regular medical provider. This was especially true for children who demonstrated early signs of delays in their development.
Additionally, these results are consistent with previous findings within smaller trials that were conducted in the past. It demonstrates that 211 LA is an effective solution in connecting young children to early intervention services and early care and education and proving that 211 LA is a scalable solution in screening and addressing developmental gaps and health disparities for children, meanwhile connecting their families to other additional resources.