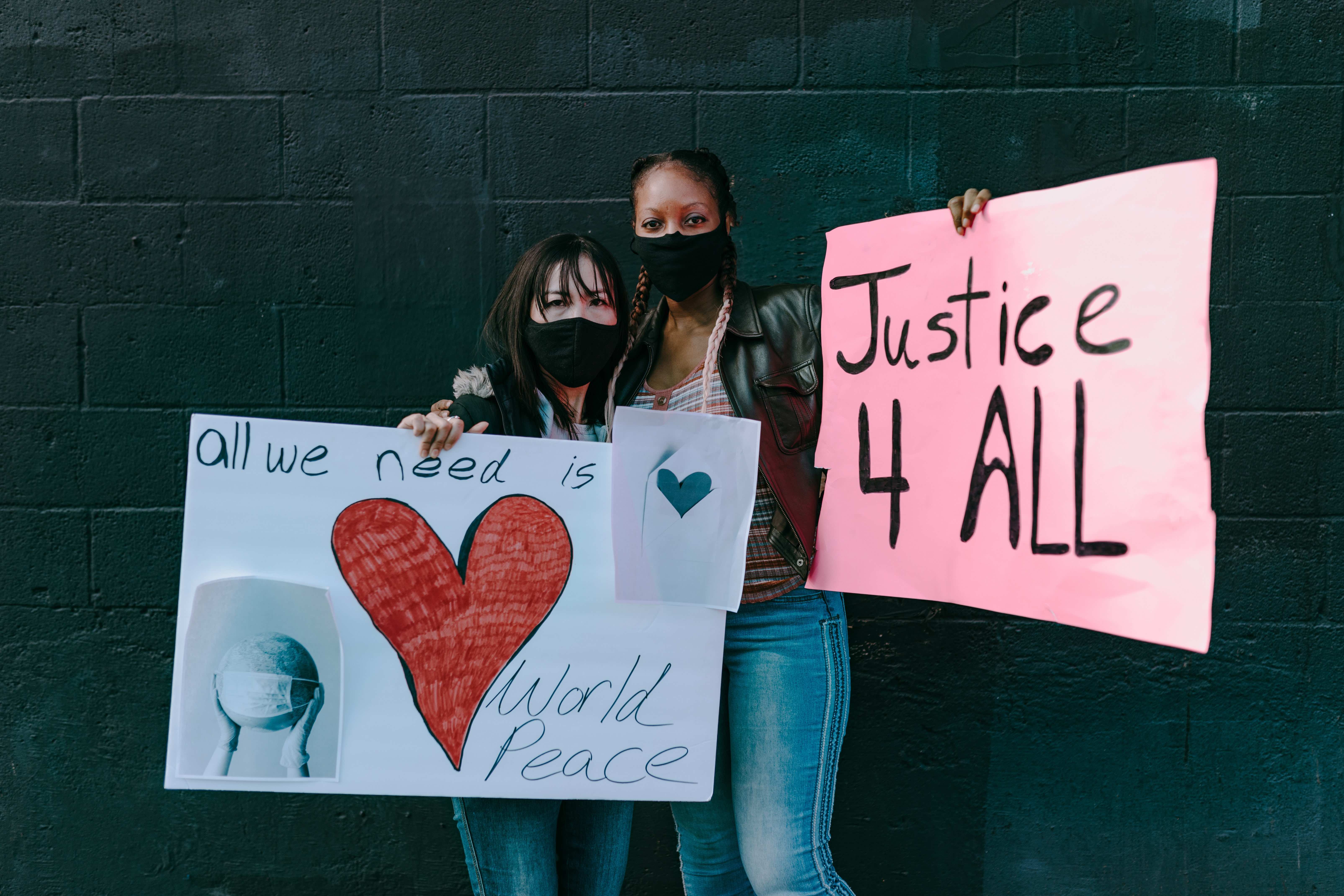 By Gilbert Zavala 
Our planet, country, and county are facing unprecedented challenges. To help address dangerous rhetoric and ensure a vibrant future, we must embrace our diversity. The Explore Justice video series is an opportunity to educate Los Angeles County students, life-long learners, and the greater Los Angeles community about current and historical perspectives that shape social justice.
With the rise of social justice movements like Black Lives Matter or Women's March, many teens have begun to question the structures that have impacted communities of color and gender identities. 
Topics discussed in Explore Justice remain sensitive topics for many individuals and families and have left educators and parents with unanswered questions. This lack of exposure has led young people to engage with specific issues through social media or individual online research. Explore Justice is designed to inspire students to dig deeper into the topic areas that are most relevant to their own lives. The education categories are divided into three focus areas, Racial Justice, Gender Justice, and Cultural Equity.  Each video creates a safe space for discussion questions, recommendations on how to take action, and resources for personal or group healing and resilience. 
Whether you are an individual, parent, or educator, we encourage you to begin with understanding the key concepts of, What is Social Justice, What is Privilege and Oppression, and What is Intersectionality.  These videos can be reviewed independently or as part of a group activity. 
It is important to remember that if you are not fully prepared to dive into these topics or don't know how -  it's okay. We each have our own pace and boundaries. If you or people in your life have questions about how to engage in a conversation about Social Justice, please review our 5 steps to get started. 
How to talk about Social Justice. 
Reflect on what you know about social issues.

Think through your lived experiences and acknowledge your own beliefs and understandings of race, gender, inequality, privilege, and oppression.
Start some preliminary research on topic areas.

It's okay if you are not an expert on everything social justice-related. After reflecting on what you do know, start some research on areas where you can learn more about what you don't know. 
Listen to your child or student.

Take a moment to listen to what your students or children are talking about. Check-in on how they are feeling emotionally and encourage them to speak freely. They might know more than you think. 
Monitor your mental health.

Topics on Racial Justice, Gender Justice, and Cultural Equity can be triggering for some and can be overwhelming. If your child or student needs to talk it out, allow them to do so. 211 LA has a variety of Los Angeles County mental health service provider information available to you with services that are low to no cost. If you are in need of a counselor but don't know where to start.

Dial 2-1-1 or click here to review our mental health database.
Be a good role model.

As an adult role model, children will look up to you and will reflect on the behaviors of people who are important to them. Think about what you can personally do to take action and be stand up for what you believe is right.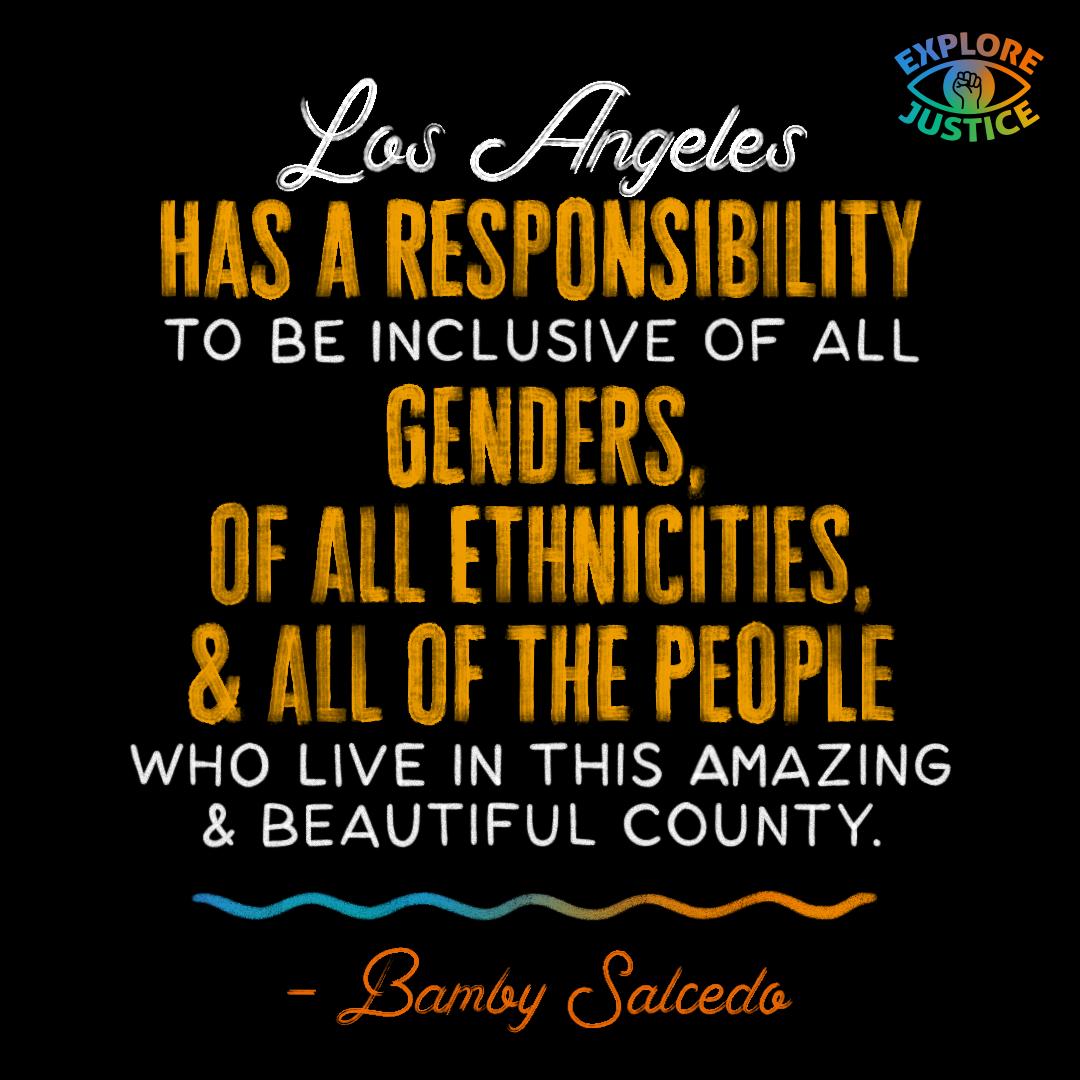 The Explore Justice video resource hub features short video content from various content creators - focused on Racial Justice, Gender Justice, and Cultural Equity. 
Project Background:
Explore Justice was created in partnership with the Community Schools Initiative (LACOE), LA County Commission on Human Relations, 211LA & TaskForce PR and have collaboratively launched a youth-oriented digital content library designed to reach adolescents across the County with curated social justice education materials. 
The project was conceptualized by Libby Regó, a teacher at Montebello High School, who recognized a gap in social justice education. To fill this need, the Commission on Human Relations moved forward with a proposal to create Explore Justice from the organizations responsible for the LAvsHate campaign. 
Take action today and visit ExploreJustice.org to start your social justice journey.