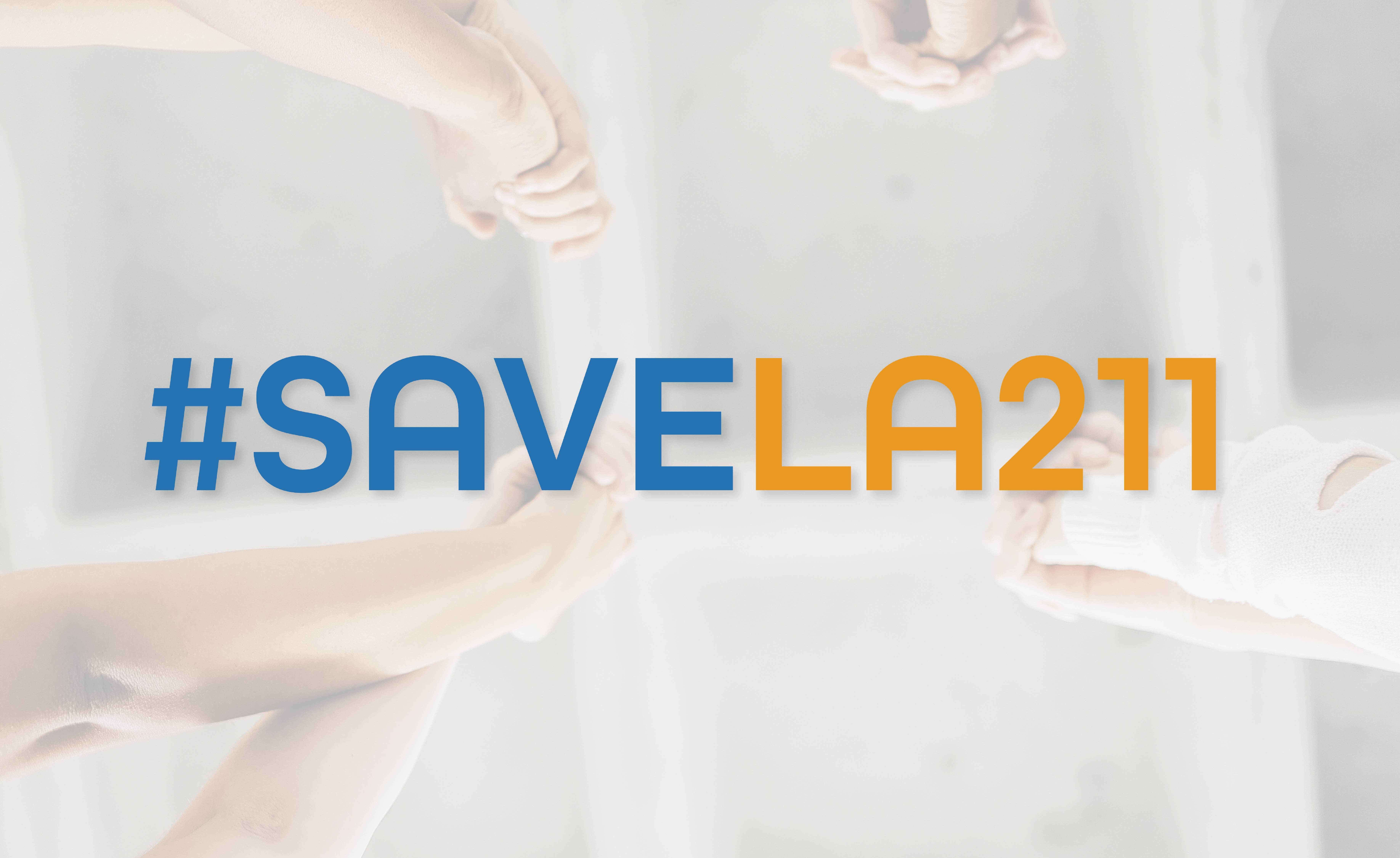 The fight to support and save 211 LA is on and time is running out. Los Angeles County's 211 dialing code may no longer be managed 211 LA (formerly Info Line). Deloitte (a for-profit consulting firm) is being offered a new 10-year contract for the largest 211 in the Country despite having NO experience. 211 LA employees are worried, but not for the reasons you would expect.
During Wednesday, June 22nd's LA County's Family and Social Services cluster meeting over thirty 211 LA employees shared concerns about losing the 211 contracts to Deloitte. The overwhelming response was not about personal employment concerns. The consensus is that a switch to Deloitte means a disservice to LA County's most vulnerable residents. Testimonials from current 211 LA employees with experience as the Community Resource Advisors (CRAs) who answer calls are quoted in the remainder of this article.  
KEEP 211 LOCAL
Ninety percent of 211 LA staff are native to Los Angeles County. This local knowledge is essential in navigating a sea of over 5,000 agencies. The new proposed 211 contract puts union jobs at risk by not requiring that phone staff be local to LA County or even reside in the US.
Irene Aceves, a 16-year veteran of 211 puts it best: "Many of the people working here at 211, have once needed 211 services. The thought of families losing the compassion, and professionalism that the staff provides to callers in need is devastating. "
INCREASED AUTOMATION IS NOT THE ANSWER
 Deloitte is proposing an automated service pre-screener called "LA County Helps!" But 211 LA knows too much automation does a disservice to many callers that are elderly, disabled or do not have internet access. 211 LA plays a key role as a bridge to that digital divide. 
 Many times callers need guidance in identifying what specific services are available. CRA Myriam Hernandez describes how callers want to "explain the situation and want someone that will listen and will understand their needs. A bot won't do that."
Deisy Kuk emphasized that as a CRA answering line: "I know how much it means for someone calling 211 to speak with a live human who lives in their community and understands their needs. Our callers keep contacting 211 because there are other agencies that have implemented automated services and they get frustrated because they are not able to speak to a live person or they are placed on hold for hours."
Many testimonials included experiences of callers who had difficulty navigating automated answer systems offered by other agencies due to being hard of hearing, being in crisis, or experiencing other challenges. Martha Jensen knows firsthand that "Sometimes we get calls from people who are not able to speak, people who really need assistance. I had a call that I answered 'Thank you for calling 211'...there was no answer on the other end, after a bit I heard a voice say 'bear with me, I have suffered a stroke and I have difficulty speaking.' A bot would not have recognized this and this person would not have gotten the assistance they were calling for."
Luis Gonzalez, a 14-year Navy Veteran found a home with 211 and believes "211LA has given me the opportunity to continue to serve. This time I am serving the community of LA. One of the greatest satisfactions is when you hear callers say thank you for answering my call, thank you for listening to me." 
Luis went on to emphasize how deep of a connection staff make with their callers and how some callers call back to express their gratitude: "It gives me great satisfaction when I hear callers mentioning, Martha, Jessica, Laura, Carolyn, Sandra, Peter, and many of our CRA's names being remembered by callers. What caller is going to remember bot names, does the bot even have a name? Again, our community needs that human connection!" 
EXPERIENCE MATTERS
Trying to cut costs is one of the main reasons the contract with Deloitte is being selected. 211 LA has cultivated relationships with a network of service providers over decades. The expectation that Deloitte can just pick up and start answering calls in January 2023 without skipping a beat is unfeasible.
 Irene Aceves shared:  "We have developed relationships with many community partners to better connect families to services, including Regional Center assessment, Early Childhood Mental  Health, School District Assessment, Local Faith-Based organizations, and enrollment into Early Head Start/Head Start, Childcare, and ECE-Early Childhood Education  Programs, and Housing support. We have also worked in partnership with families in the DCFS system. Additionally, we have been selected twice to participate in the NIH National Institute of Health Case studies."
Knowledge of how to navigate homeless services for different populations is also a key screening skill that cannot be trained in a single afternoon. Yvonne Vasquez shows the heart that goes into this effort: "This past week, I vouchered a single mom who was homeless with her children sleeping in her vehicle. And she cried with gratitude and I cried with her because I was so happy that I could do that for her.  And she's not the only one - we help hundreds and hundreds of families that way. We understand where they're coming from and they're not going to get that with a computerized system. They're just not going to get that human touch. So I urge you to please reject Deloitte's proposal for the sake of this County."
Save our County. Save 211. www.211la.org/save-la-211