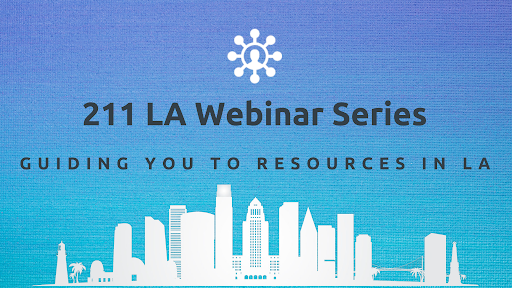 KNOWING YOUR RIGHTS AS A TENANT
A breakdown of your legal obligations as a tenant in Los Angeles.
By: Rana Coniglio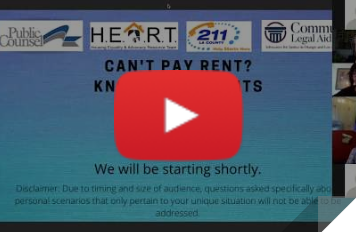 En español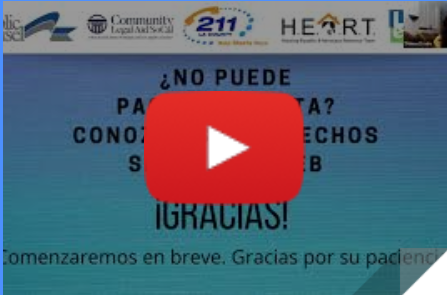 On June 24, 2020, 211 LA and Community Legal Aid SoCal partnered with three legal housing experts in hosting a webinar to educate Los Angeles residents about their rights and obligations as tenants. 
When COVID-19 spiked in March of 2020, so did the rate of homelessness. Job layoffs and health concerns were just the beginning as to why citizens everywhere were unable to continue paying rent. 211 LA received an influx of requests for services related to rental assistance, and housing expense support.
After gathering the most commonly asked questions on tenant rights and rental assistance, 211 LA and Community Legal Aid SoCal compiled a list of resources, support and answers. Through this we hope to better assist you in what exactly you can be doing to get through these tough times, together.
Need-to-know LA tenant rights during COVID-19:
The Executive Order: This order extends the amount of time that you have to file a response to an eviction lawsuit for 60 days.

The Judicial Counsel Order: This states that California Courts will not issue a summons for eviction cases; only exception being for health and safety reasons.

Read FAQs on LA County's eviction moratorium and rent freeze HERE.
When and how to tell your landlord you can't pay rent:
You are required by the orders stated above to notify your landlord if you are unable to pay rent within seven (7) days of rent being due.

You can let your landlord know through email, letter or text.

Use the following templates to notify your landlord:

In the notice, you should state why you are unable to pay rent due to COVID-19. 
Tip! Do NOT agree to a future payment date

.
Your landlord is NOT allowed to:
Threaten you

Demand you to pay rent

However,

they

can

request partial payment but you are

not

required

to agree to a partial payment.

Call immigration on you

Force you to remove your belongings
When it comes to repaying your rent:
You are allowed to use a payment plan to make repayments.

According to the County Ordinance, you have one year from the month that your missing rent was due to pay it back.

Your landlord may have you sign a repayment agreement, do NOT sign it. Your landlord can not evict you for not signing it. By signing this, you may be agreeing to waive certain rights.
Covid-19 & Housing
You can NOT be evicted due to testing positive for Covid-19

You are NOT required to notify anyone if you test positive for Covid-19
You are not going through this alone! 211 LA is here to help. For more information or assistance, dial 2-1-1 or search 211 LA's list of resources for rental assistance HERE.
Thank you Community Legal Aid SoCal, H.E.A.R.T L.A and Public Counsel for collaborating with us to bring our community this important information.