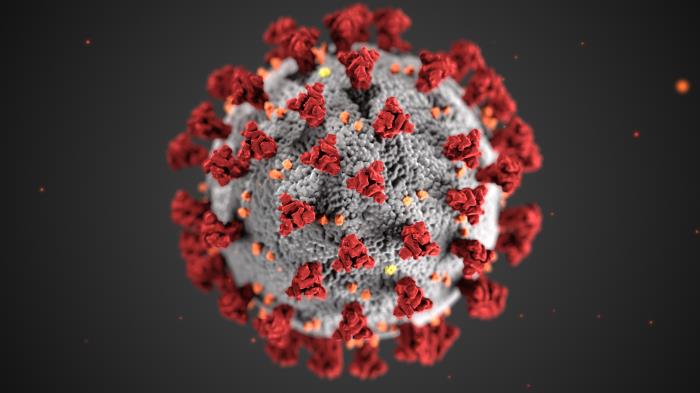 211 LA is on the front line supporting LA County's COVID-19 public information and community resource needs:
On March 9, 2020 the LA County Department of Public Health and Chief Executive Office activated 211 LA's Public Disaster Information Hotline in response to the novel coronavirus (COVID-19).
 
Our top priorities are to make COVID-19 information easily accessible to the community and to continue to extend the empathy and calm provision of information that we specialize in, whether the crisis is at the individual, family, or community level. 
 
Here is what 211 LA is doing to support LA County residents, visitors, and government during the COVID-19 pandemic response
Gathering up-to-date information on COVID-19 by working closely with LA County Department of Public Health and the Joint Information Center (JIC) at the County Emergency Operations Center (EOC) 
Staying open 24/7 to assist people by phone and online chat
Adding additional capacity exclusively dedicated to responding to calls from the public about COVID-19 related resources and information 
Following social distancing guidelines by having 211 LA's workforce stay safer at home
Taking reports of acts of hate-motivated violence, bullying, and discrimination related to COVID-19
Maintaining a COVID-19 web page with verified information and links to key websites
Sharing information from reliable sources on social media pages (@211LACounty)
Updating information and resources related to COVID-19 and critical service changes in our resource database
Maintaining service on all other hotlines and general Information and referral services, including these hotlines:

Safely Surrender Baby Hotline (Babysafe), County and Statewide
Area Agency on Aging Hotline, LA County
LA Found Hotline
Hate Act Reporting Hotline
Elder Abuse Reporting Hotline
Winter Shelter Hotline
Homeless Families Coordinated Entry hotline
AARP Caregivers hotline 
As of March 31, 211 LA has received over 20,000 COVID-19 information or referrals requests, and that number is growing daily. Many calls are from people who are frightened, confused, and seeking answers to questions in a rapidly changing service environment. 
To help people understand what 2-1-1 can and can not do related to coronavirus information and services, we developed the following guide below. We will update it as new services become available. 
 
WHAT CAN I DIRECT PEOPLE TO 2-1-1 FOR?
YES
Information on coronavirus: symptoms, spread, disinfecting
Questions about the Safer At Home Health Order
Guidance for Employers, Businesses, Workers, Medical Professionals, and Service Providers
Referrals to sign up for health insurance or find a clinic if you don't already have a medical provider
Referrals to food pantries, food distribution sites/programs, or CalFresh food benefits if you are struggling financially to purchase food
Shelter referrals, motel vouchers for homeless families only, and eviction moratorium information
Information on County services
Referrals to health, human, and social services and supports - please note service hours and delivery is changing rapidly
Reporting an act of hate or bullying motivated by country of origin, race, religion, gender, sexual orientation
NO
Request a coronavirus test or testing kit
Request an exemption from the Safer at Home Health Order
Request or order masks, sanitation supplies or medical supplies, or accept donations of these supplies
Screening/testing for coronavirus symptoms or admission to a clinic, hospital, or quarantine center (contact your doctor, medical or clinic provider)
Locations to purchase groceries or meals (grocery stores are restocking,  and many restaurants are open for pick up or delivery.)
Request booking hotel rooms at the Fairplex or any other hotel/quarantine housing locations
Direct connection to County officials or Department of Public Health
Lists of services and providers (resources are changing rapidly, and we are working to update them as quickly as possible so 211la.org or contacting 2-1-1 will be the best source for up-to-date information)
Filing a police report, or reporting a dispute or crime not motivated by discrimination of a protected class