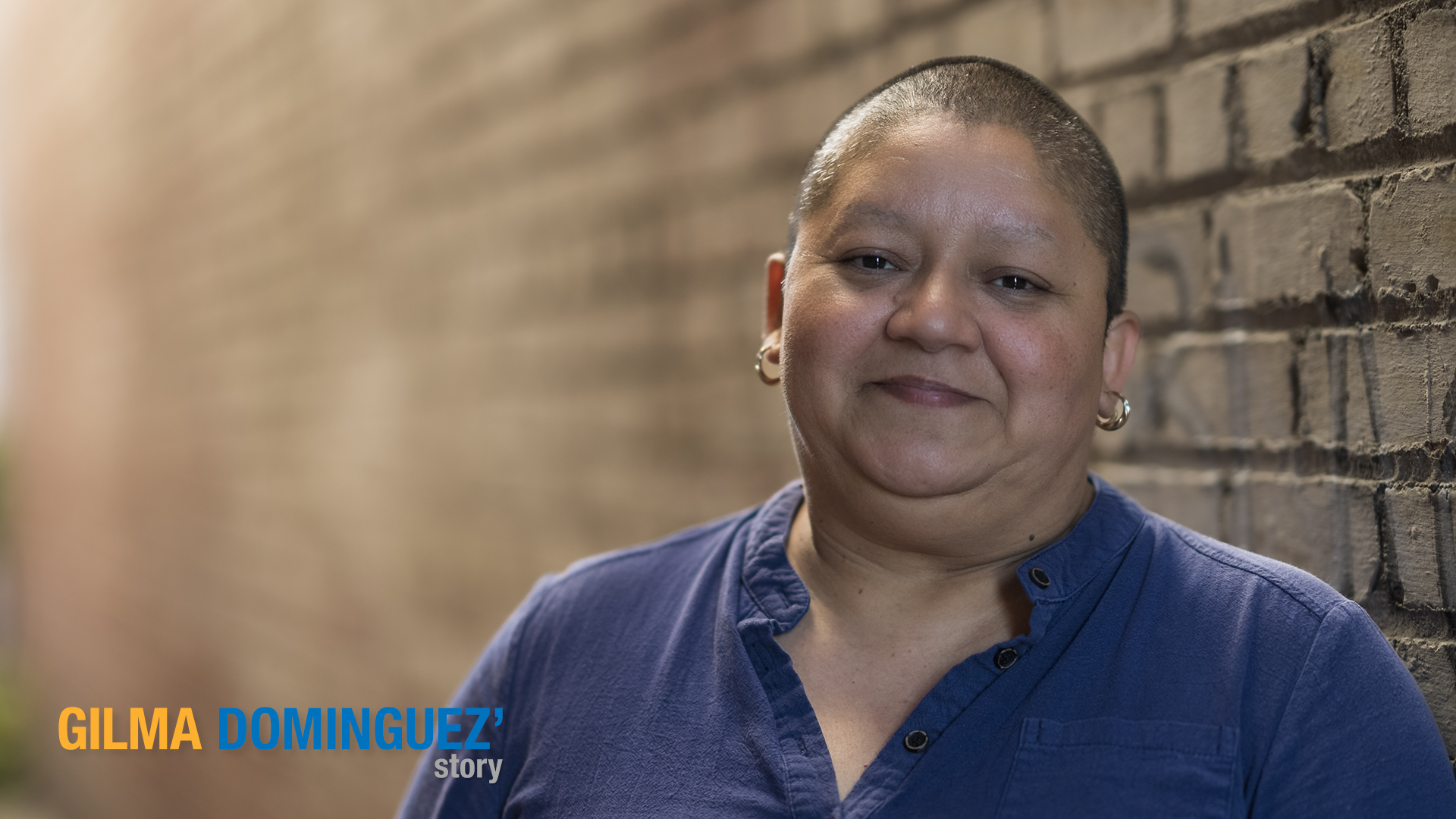 "The Best Thing That Could Ever Happen to Me"
211 LA Helped Gilma Dominguez Escape Persecution and Overcome Dire Circumstances
Los Angeles—March 21, 2023—When the most vulnerable in LA county dial 2-1-1, they are dealing with complex issues that require diverse solutions. 211 LA has spent more than 40 years overcoming the toughest social service tasks, and today the non-profit is releasing the inspiring story and video of Gilma Dominguez, who was able to escape persecution with the help of 211 LA's variety of resources—from call center and case workers to its nationally-recognized technology solutions.
"Gilma Dominguez arrived in Los Angeles looking for help and hope," said Maribel Marin, Executive Director of 211 LA. "When she called 2-1-1, we put all our resources into action to generate a wonderful outcome. It's extremely gratifying every time our mission is fulfilled with personal touch and excellence."
Dominguez was born in El Salvador and grew up experiencing poverty, abuse, and domestic
violence. She finally decided to leave the trials in her home country when her brother was killed by gang members. Dominguez and her son Juan Pablo (JP) arrived in Los Angeles on a bus and immediately asked a local police officer where they could find help. The officer simply replied, "Call 2-1-1."
211 LA has been answering social service calls since 1981 and is a one-stop shop for all of the resources in LA County. Its agents provide a human connection with empathy and kindness and are professionally trained and certified. In addition, our care coordinators are further skilled in whole-person and trauma-informed care.
"The (211 LA) care coordinator, Monica Velazquez, she's my angel," said Dominguez. "If they would let me, I would hug Monica. I owe them my life in this country."
After securing shelter with the help of 211 LA, Dominguez was diagnosed with breast cancer. 211 LA was then able to connect her with cancer support services, and she received the health care necessary to get on the road to recovery. 211 LA also helped her with permanent housing, counseling, and mentoring for JP, who was diagnosed with autism and ADHD.
"211 is not just a number, and it's just not a program," Dominguez said. "It's my family. Without 211, life would be much harder. It was the best thing that could have ever happened to me."
211 LA supports more than half a million people in LA County, and the needs are increasing faster than the funding it receives to handle them. Despite the obstacles, 211 LA continues to go above and beyond the call with new service options and technology initiatives to help people like Gilma Dominguez.
###
Media Contacts:
Brian Peterson and Gilbert Zavala
About 211 LA:
211 LA is the hub for community members and community organizations looking for all types of health, human, and social services in Los Angeles County. We provide information and referrals to the services that best meet individual needs through our 24-hour 2-1-1 call line or through our website, text, and chat. A 501(c)(3) nonprofit organization, 211 LA has served the people of Los Angeles County since 1981, when it was formed under the name of The Information and Referral Federation of Los Angeles (also formerly known as InfoLine). 211 LA's services are funded through partnerships with the LA County Board of Supervisors, CEO, and Departments; with contracts with the State of California, LAHSA, SoCal Gas, Southern California Edison, AARP, and others; and with grants from foundations including the National Institute of Health