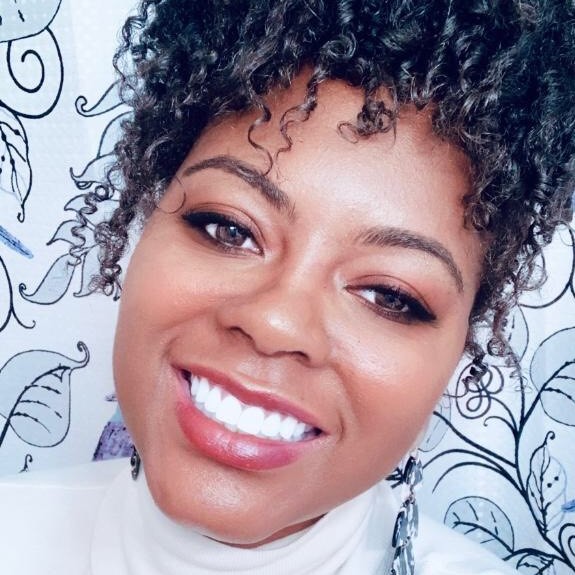 What training is involved in becoming a Community Resource Advisor(CRA)?
All new CRAs participate in an eight-week extensive training course that reviews several elements of the CRA role:
CRA responsibilities,

Time management,

Protocols for different types of calls and programs,

Phone etiquette,

Demonstrating empathy

Self-care

AIRS standards (the national industry standards for providing information and referrals)

And more!
The trainings were led by 211 LA's performance coaches, each providing their own unique experiences with the CRA role, knowledge and best practices. The trainings included listening to interactions between experienced CRA's and callers, interactive learning through a hands-on approach, feedback from performance coaches, side by side call handling with experienced individuals, and pop quizzes.
What was it like being on the phones for the first time?
Wow! My VERY first time I was on the phone I was incredibly excited and nervous. I was excited to apply my training and assist callers. Although I was nervous, my performance coach was right beside me guiding me through the call via whisper technique, emboldening me all the way.
How did being on the phones compare to your expectations?
Being on the phone differed from my expectations due to the range of interactions I encounter. As a CRA I can receive an incoming call regarding a large/bulky item pick up to a caller in distress looking for assistance fleeing domestic violence. No call is ever the same.
How did your training prepare you for being on the phones?
Training prepared me to have the knowledge and speak confidently to all callers as I deliver information, and provide referrals for resources.
What is your favorite aspect of working here?
My favorite aspect of working at 211 LA County is knowing that I've truly assisted callers in locating the nearest food bank, providing low cost childcare and empowering callers during difficult times in their lives. Ultimately, having the ability to grasp the human element is candidly enriching to me.
When have you felt proud of your work here?
I've experienced my crowning moments at 211 LA County when callers verbalize their appreciation for my services and during an offsite regarding the Saddleridge Fire.  I was truly amazed at how individuals and their families may have been displaced from their homes YET they expressed their appreciation for ME being present at the assistance site. Sincerely knowing that I'm a helping hand within the Community gives me immeasurable pride.
How does gratitude fit into your work at 211 LA?
Gratitude plays a vital part in my role at 211 LA County because it's a mutual exchange with my callers. Gratitude strikes a balance because callers are grateful for receiving resources just as I'm honored to provide said resources.  The return of kindness makes me feel like I'm making a difference.