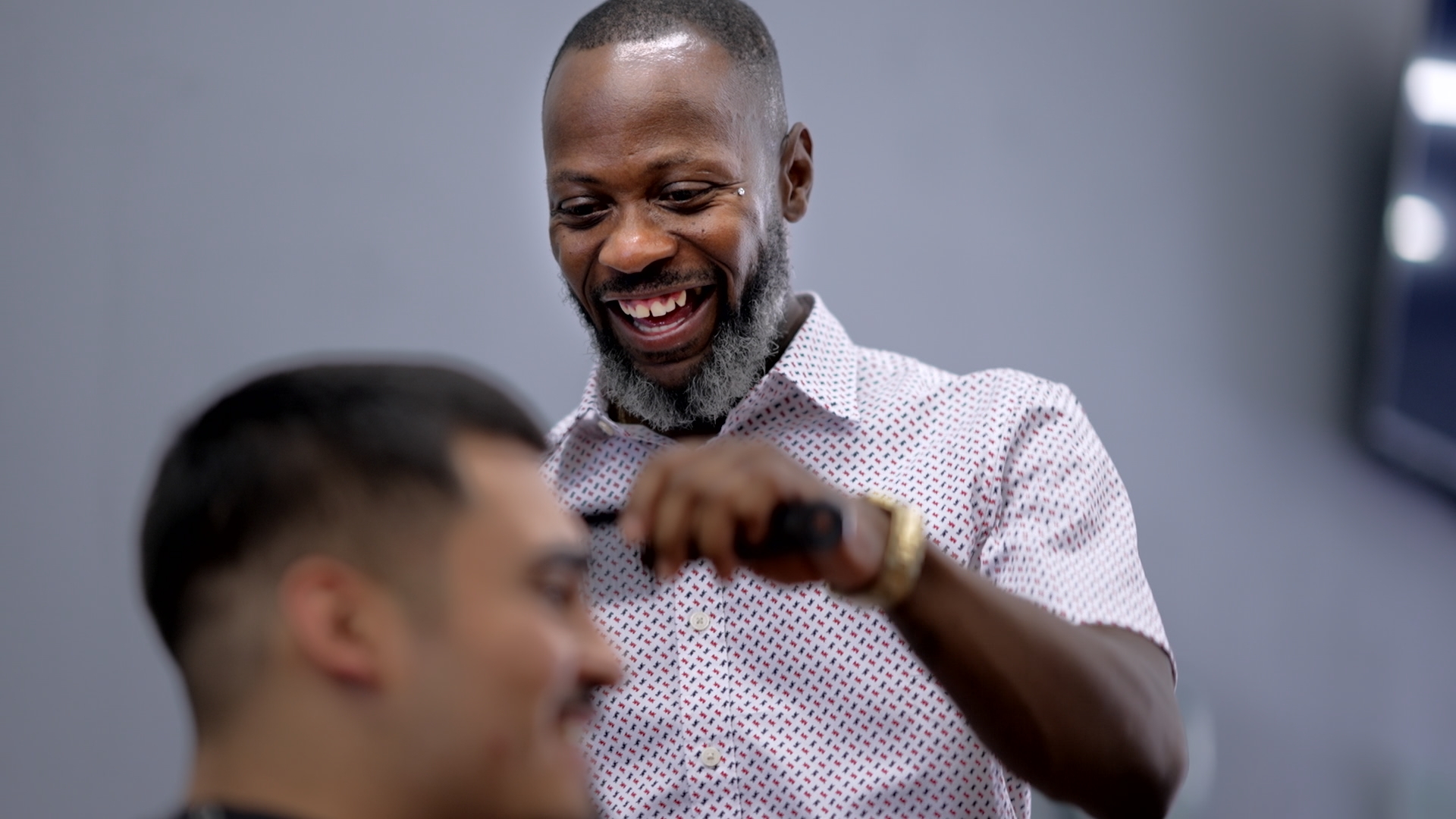 Los Angeles—February 10, 2023—In honor of National 211 Day, 211 LA is releasing the inspiring video story of Iraq War Veteran Lewis Jackson. For Jackson, 211 LA is not just an organization for information and resources. 211 LA is a place of opportunity and hope.
"The story of Lewis Jackson captures the mission of 211 LA, and demonstrates our efforts to always tackle the toughest tasks," said Maribel Marin, executive director of 211 LA—a non-profit that has been serving the most vulnerable populations in LA County for the past 40 years. "Our organization of trained responders assisted more than 2 million family members in 2021 and 2022, and we also assisted more than 2 million residents during the COVID pandemic."
211 LA's extraordinary efforts for LA County during COVID earned the organization the Gold Eagle Award as part of a collaborative effort led by the County Public Health Department. The story of Lewis Jackson provides an excellent example of how 211 LA truly understands the needs of its callers.
Jackson was raised in the south and following high school, enlisted in the U.S. Marine Corps where he was hurt while serving in the Iraq War. After being discharged with a medical disability, he fell into depression and substance use and ultimately was incarcerated for eight years. After his release, Jackson traveled to Los Angeles with a renewed sense of purpose and full of expectations.
Rejected for numerous jobs and dismissed by people because of his criminal record, the war veteran saw his expectations dashed and found himself homeless and sleeping in his car. Running out of options, Jackson placed a call to 211 LA and opened the door to more than 50,000 different services and programs.
"Once I connected with 2-1-1, I spoke with an individual," said Jackson. "I wasn't just talking to a computer or anything like that. I talked to an actual person."
The 211 LA Care Coordinator, who herself had experienced homelessness, listened to Jackson and came up with a care plan that included housing support and job training resources.
211 LA didn't stop there. They helped him find an organization that was able to supply him with costly barbering tools to help him get established. Jackson still cuts hair but after additional job training, he is now a case manager at Hope of the Valley Church, helping other homeless find housing.
"I have direction now," said Jackson, who is engaged to be married. "I'd like to tell 211 LA thank you for giving me my dream. Thank you for giving me hope."
"The social needs of Los Angeles are increasing every minute and there is no need too small for us to handle," said Marin. "The responders of 211 LA are chosen for their innate compassion and poise in helping others through crises, and without them, we could never have delivered the unprecedented diversity of client needs, new service offerings, technology initiatives, and community support that we did over the past two years."
Media Contacts: 
Brian Peterson and Gilbert Zavala 

About 211 LA: 
211 LA is the hub for community members and community organizations looking for all types of health, human, and social services in Los Angeles County. We provide information and referrals to the services that best meet individual needs through our 24-hour 2-1-1 call line or through our website, text, and chat. A 501(c)(3) nonprofit organization, 211 LA has served the people of Los Angeles County since 1981, when it was formed under the name of The Information and Referral Federation of Los Angeles (also formerly known as InfoLine). 211 LA's services are funded through partnerships with the LA County Board of Supervisors, CEO, and Departments; with contracts with the State of California, LAHSA, SoCal Gas, Southern California Edison, AARP, and others; and with grants from foundations including the National Institute of Health (NIH). 

Stay Connected with 211 LA on Twitter, Facebook, and Instagram. Follow us on all platforms @211LACounty.