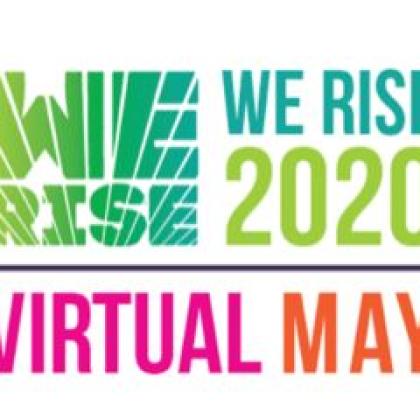 GRADUATION CELEBRATION
We Rise Virtual May
Special musical performances and inspirational messages to celebrate the class of 2020.
This is a pre-recorded event that we'll be streaming on Facebook, YouTube and Twitch. Click on any of these links at the event's start time to begin watching. 
https://www.facebook.com/weriselosangeles/live/
https://www.youtube.com/whywerisela/live
https://www.twitch.tv/whywerise
WE RISE 2020: Virtual May is a month-long spotlight on wellbeing and healing through art, music and creative expression to help the entire Los Angeles County community. We are stronger together. And, together, we are building a community where everyone feels a sense of belonging, connection, meaning and purpose. This is a safe space where all are welcome.
All events are virtual, free and open to everyone. Explore the May line-up and mark your calendar with your favorites. A few of our special workshops require an RSVP. For everything else, simply log on to your preferred platform at the event's start time. We'll be live-streaming on our social media platforms via Facebook Live, YouTube Live and Twitch. Additional details about how to join each event are provided in the daily listings below.