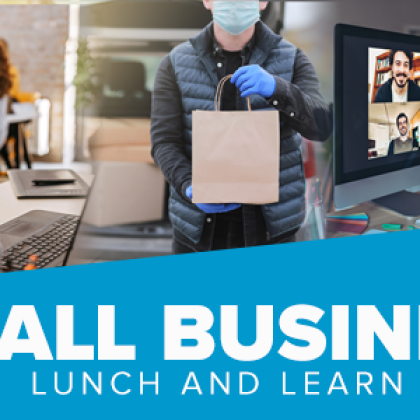 Lunch and Learn Small Business Virtual Town Hall
Are you a small business owner looking beyond COVID-19, and searching for the tools and resources to take your business to the next level?
Join Small Business Development Center for 'Lunch and Learn', a Small Business Virtual Town Hall on Facebook Live. Tune in to get your questions answered and hear discussions with small business advocates and experts who can help your business move past the COVID-19 pandemic and into a better future.
RSVP and submit questions by Tuesday, May 4.