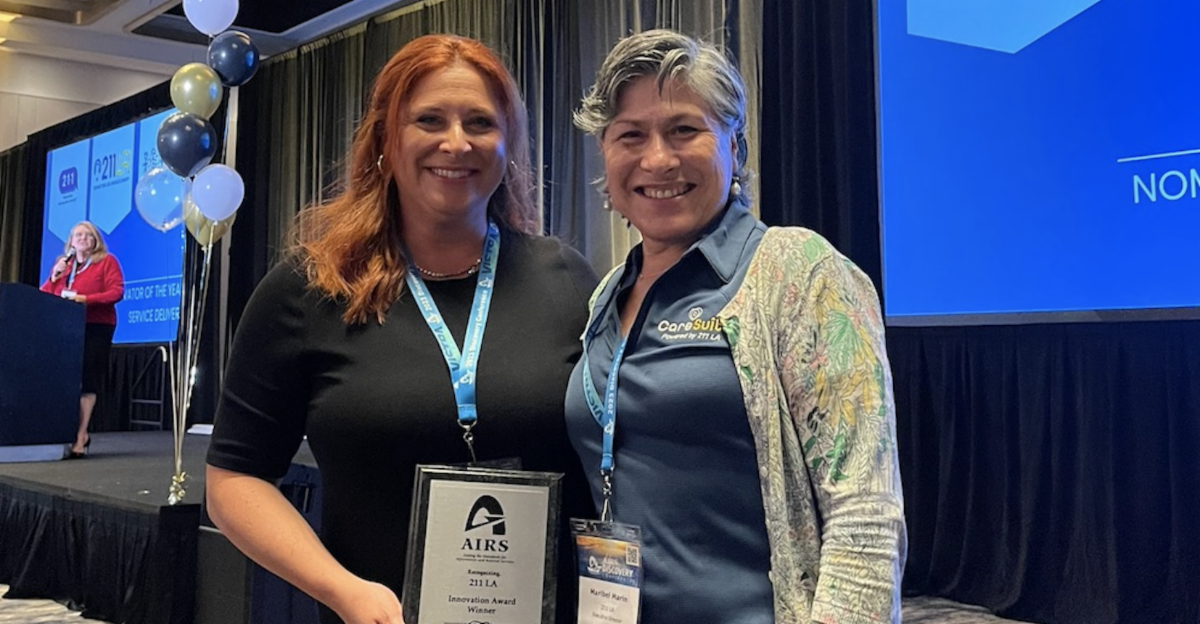 The demand for social services is steadily increasing, and addressing these challenges was a key focus of conversations at the recent InformUSA (formerly AIRS) annual conference.
At the conference, 211 LA showcased that we are more than just a helpline. We introduced a vision for the future of information and referral services, highlighting how technology can complement and enhance human-to-human interaction and their need for care and resource connection, which we look forward to sharing more with you in these upcoming months. 
In recognition of our dedicated team's hard work and expertise, InformUSA honored us with the Innovator of the Year Award for our contributions to revolutionizing the services provided for information and referral through our 211 LA Taxonomy (now 211 HSIS- Human Services Indexing System). 
As an honorable mention, 211 LA was also a finalist in the categories of Service Delivery for our work in the AARP-Ayudando Quien Ayuda caregiver support program and Cooperative Relationships for our work in launching CA vs. Hate and building the Central & South LA Aging Disability Resource Center (ADRC), a program using 211 LA technology that the California Department of Aging recognized as a Promising Practice.  
Of course, these achievements wouldn't have been possible without the unwavering dedication of our mission-driven staff and the invaluable support from our extensive network of community partners and supporters. We thank you.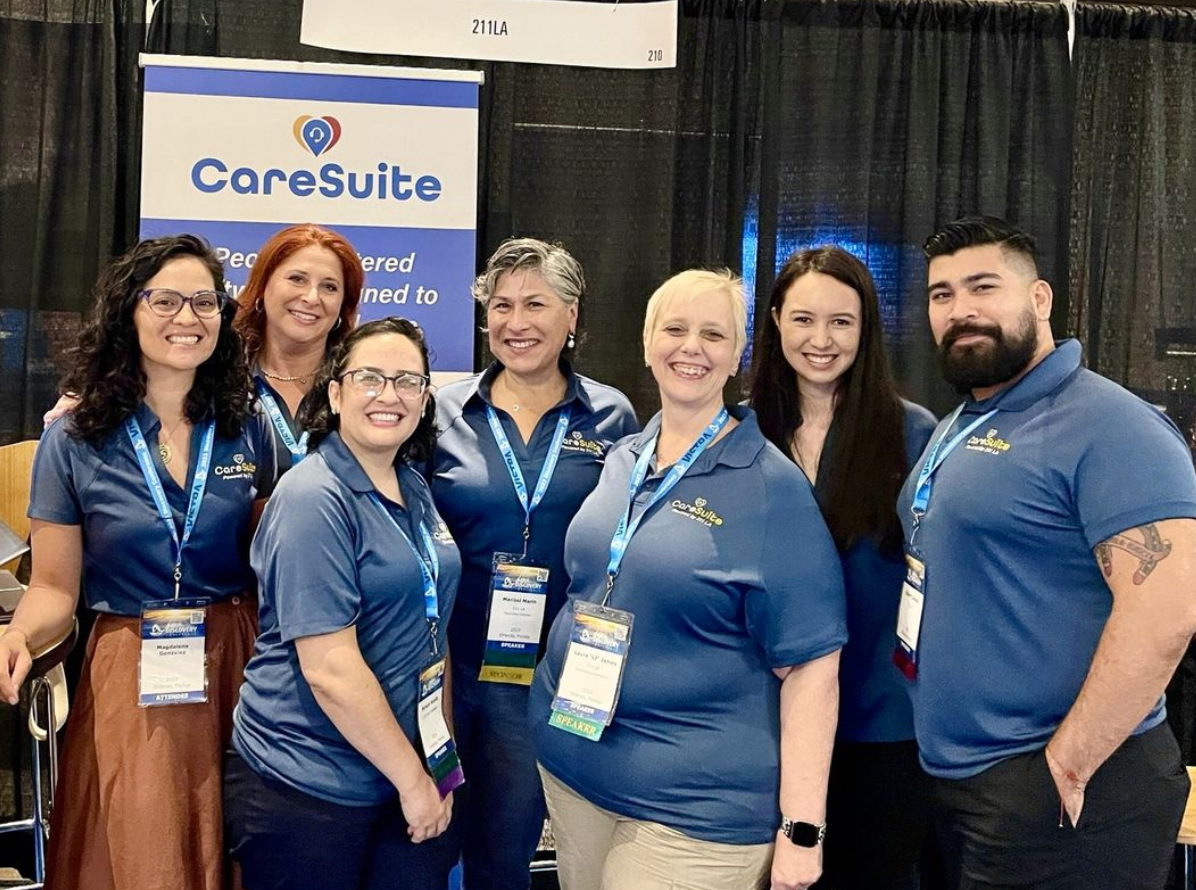 Pictured: 211 LA staff posing together at the InformUSA (AIRS) Conference