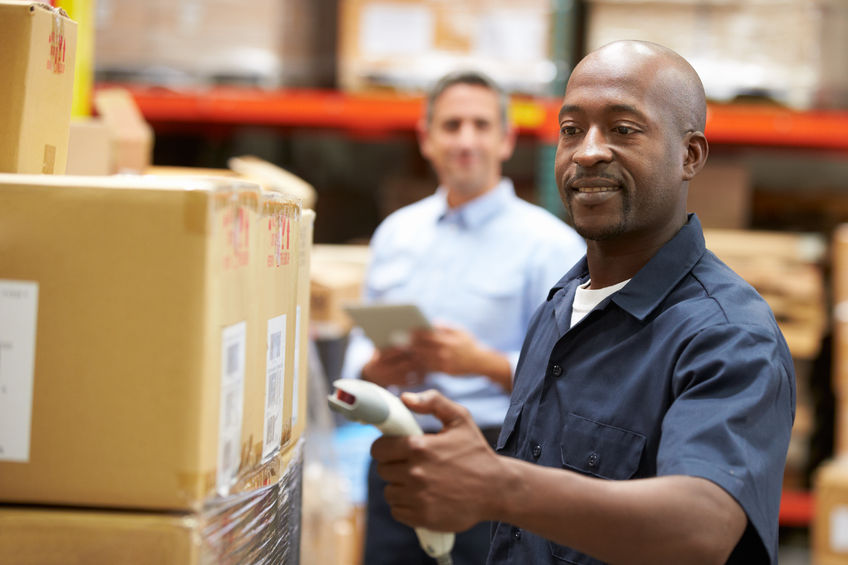 About America's Job Center of California
Formerly known as "One-Stop Career Centers", the America's Job Center of California (AJCC) career centers are located throughout Los Angeles County. AJCC centers are a part of the federal Workforce Investment Act (WIA) and are open to all job seekers, workers, and employers. Serving as a centralized access point for a comprehensive range of no-cost employment and training services, AJCC centers provide access to:  
Job listings
Skill assessments  
Referrals to local education and training  
Current labor market information  
Help to file unemployment insurance claims 
Whether you are recently unemployed, seeking a career change, wanting to start your own business or an employer needing to fill a position, your local AJCC is prepared to help with most services available at no cost.  
Accessing Services
Most services are available on a walk-in basis. Visit 211 LA's Income and Employment guided search or the EDD's Office Locator to find a center near you.
Special Employment Programs
In addition to general employment services, select AJCC centers offer specialized programs identified below. It is best to call ahead to verify if the AJCC closest to you offers a specific program.  
1.) Youth Employment Opportunity Program: Also known as YEOP,  this program provides alternative education, GED preparation, pre-job guidance, life skills, paid work experience and placement services for teens and young adults between 15 to 25. This program offers specialized services targeted towards low income and disadvantaged youth who are:  
Dropouts/or at risk of dropping out of school 
Youth offender 
Poor literacy or limited English skills 
Teen parent 
Foster or homeless youth  
Gang member/associate 
Member of a minority group 
Economically disadvantaged 
Youth with disability 
All youth are encouraged to contact their nearest AJCC.  
2.) Disability Hiring Initiative: AJCC locations work with the Employment Development Department (EDD) to provide assistance to job seekers with disabilities to ensure they receive equal employment opportunities. Assistance may include: 
Referrals to job openings or training 
Vocational counseling 
Job search assistance and workshops 
Referrals to supportive services 
If you are a person with a disability seeking employment an AJCC can connect you to local employers identified by federal Disability Employment Accelerator (DEA) and Disability Employment Initiative (DEI) programs.  
 
3.) Re-Entry: AJCCs partner with several organizations and programs which serve the unique needs of adults and youth who are reentering from incarceration.  The INVEST Program places probation officers at county AJCC locations to partner with AJCC staff to offer:  
Rehabilitation  
Education and skills development 
Employment retention strategies 
System Navigation 
Job attainment  
Additional re-entry programs include Prop 47 Initiative resources and the Los Angeles County Jail Based Job Center which navigates clients post-release to a local AJCC to ensure connection to workforce development resources and employment retention services. AJCCs also offer specialized job opportunities for youth offenders. 

4.) Veterans: All AJCC locations offer Veterans Services which assist job-seeking individuals who have served in the active military, naval, or air services including Reserve and National Guard units. Programs such as the Gold Card Initiative connect veterans to enhanced AJCC services including: 
Job search placement and assistance 
Development of Individual Employment Plan (IEP) 
Internships, work experience, and occupational skills training linked to careers 
Information on nontraditional employment and in-demand industry sectors 
Referrals to specialized recruitment and business services 
Business Services - For Employers
Employers seeking qualified job candidates and entrepreneurs seeking advice to start their own business will find many resources at all AJCC locations.  
 
1.) Employer Services: AJCC business solutions services help businesses find and retain workers by offering free job postings, pre-screening of qualified candidates, and custom employee training sessions. Businesses that are downsizing can also coordinate with their local AJCC to assist employees affected by layoffs. 
 
2.) Entrepreneur/New Business Services: Individuals seeking assistance in starting or improving their own business can find services with their local AJCC's business services department. Services include connections to available financial resources and training workshops on topics such as workers' compensation, unemployment insurance, and shrinkage management.