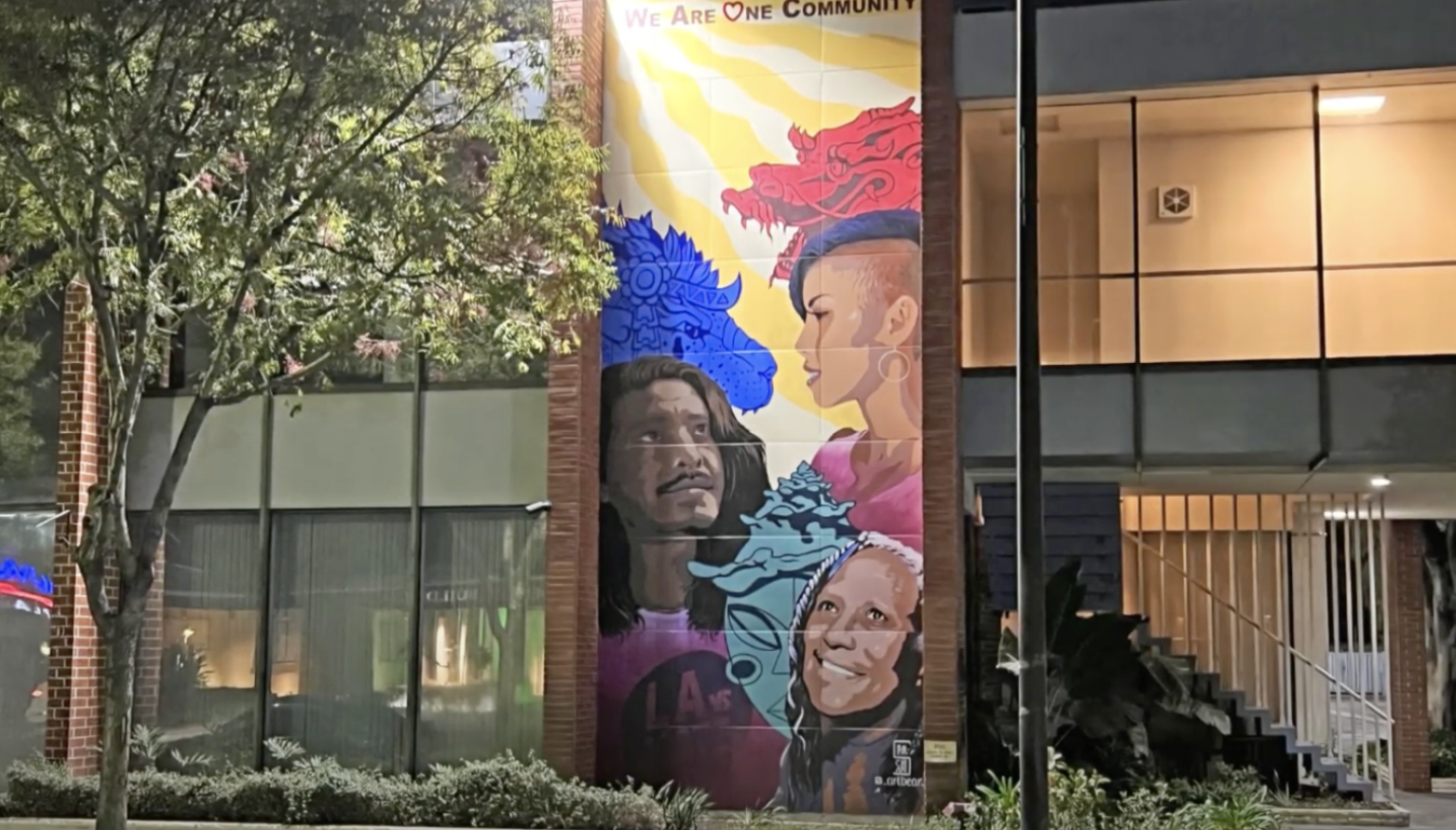 In 2021, 211 LA celebrated 40 years of service to the Los Angeles County community by unveiling a building mural as part of #UnitedAgainstHate.
The mural artist is Sharyn Chan @_artbear_, who created an amazing piece of art titled: We are ONE Community
On June 5, 2023, LA vs Hate unveiled a new mural in Pico-Robertson honoring the Jewish community. Presented by the Los Angeles County Commission on Human Relations' initiative LA vs Hate, in partnership with the Los Angeles chapter of the Anti-Defamation League (ADL) and The Jewish Federation of Greater Los Angeles, the mural was titled "The Common Thread," and was designed by Cloe Hakakian, an Iranian-Jewish muralist and native Angeleno. The mural weaves a vision of Jewish history and tradition together with the collective memories of Jews in Los Angeles.
In 2022 there were 3,697 antisemitic incidents throughout the United States according to a recent report by the ADL, indicating a 36% increase from 2021 and the highest number on record since ADL began tracking antisemitic incidents in 1979.
The mural is part of LA vs Hate: Summer of Solidarity, a summer-long celebration of the County's cultural and community diversity. The series of events includes monthly art-led and community-centered events in each of the County's five Supervisorial districts. Through partnerships with community-based organizations, the festivities will uplift and celebrate cultural moments and traditions – all to showcase that unity is stronger than hate. The Summer of Solidarity also seeks to remind residents of the County's hate reporting system, where anyone can report an act of hate and receive free and confidential support by calling 2-1-1, or by filing a report online at www.LAvsHate.org.