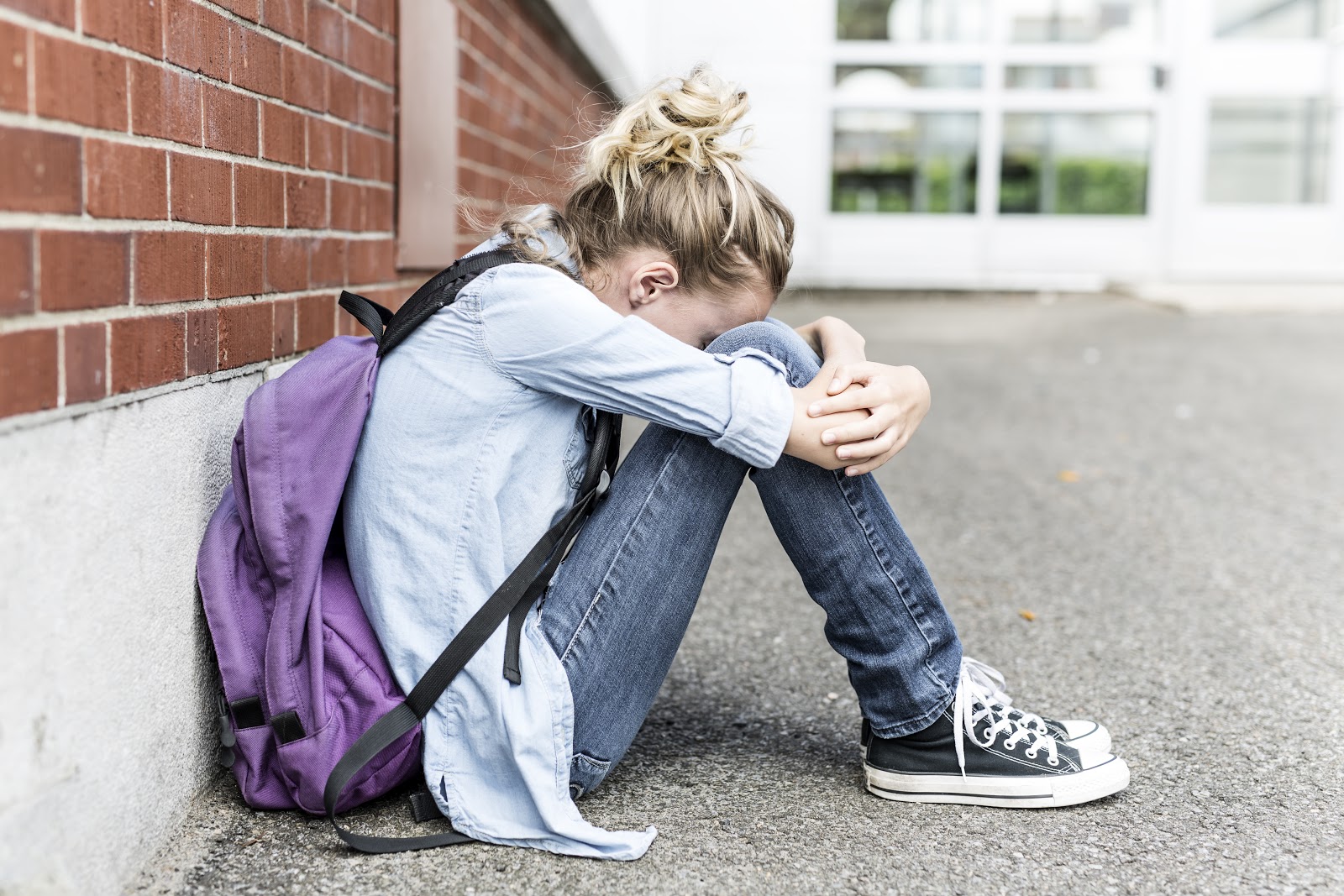 Every year, October is National Bullying Prevention Awareness month. But bullying is an issue that needs all or our awareness and attention all year round to help prevent the damage and distress it causes to children. Whether you are a student, educator, parent, or community member, you can help meet the goal of stopping bullying and cyber bullying by working together to increase awareness of all forms of bullying on all children of all ages.  
What is Considered Bullying? 
The California Department of Education defines school bullying as a form of violence that involves a real or perceived imbalance of power, with the more powerful child or group attacking those who are less powerful.  Bullying can be physical, verbal or emotional and it can occur face-to-face or online. Common types of bullying are: 
Physical: hitting, spitting, tripping, pushing 
Verbal: teasing, name calling, inappropriate comments, verbal or written threats 
Social: excluding someone, spreading rumors, making embarrassing comments 
Who is Affected?
Bullying is one of the most common discipline problems in schools and one out of five kids are bullied. Bullying can happen to anyone and anywhere, including online.  
Bullying by Age Group: According to the Centers for Disease Control and Prevention, reports of bullying are highest for middle schools (28%) followed by high schools (16%), combined schools (12%), and primary schools (9%). 
 
Cyber Bulling: California anti-bullying laws include conduct that occurs off campus such as cyber bullying.  Middle school and high school students are the most likely to be victims of cyber bullying.  
 
LGBT Students: Nine out of ten LGBT students have experienced harassment at school.  
 
Immigrant Status: Children are increasingly being targeted for their real or perceived immigrant status. A new Assembly Bill AB 699  clarifies existing laws which prohibit bullying, harassment, intimidation, and discrimination based on immigration status and amends the definition of a hate crime to include immigration status.
We All Have a Role in Combating Bullying

 
Prevention and increased awareness is key in combating bullying, and it takes everyone to create a climate where bullying is not accepted or overlooked. School based programs are especially effective to reduce violence and bullying, but peer relationships, family, and community are all important factors in creating a supportive environment.  The California Department of Education summarizes these prevention tips:  
Schools: Both school wide and individual interventions are important to creating a safe school environment. Setting expectations for students with a school wide anti-bullying policy, school-wide assemblies, and training for educators are all helpful factors to build awareness. Administrators and teachers can be part of the solution by developing an "action plan" for staff and students to follow if they are a witness to bullying or are confronted by a bully.   
 
Students:  Students who are bystanders can be powerful allies to prevent bullying. By becoming an advocate, students can  promote a culture of respect for themselves and others. This means reporting incidents of bullying, not joining in laughter, teasing, or gossip, and participating in anti-bullying school activities.  
 
Parents: Although school administrators, teachers and school staff members are responsible for helping to identify, respond to and prevent school bullying on campus, it is also up to parents to help recognize and prevent bullying.  Parents can model behavior of what healthy friendships look like and discuss with their children about being respectful of everyone's differences. If their child is being bullied, parents can emphasize that their child is not at fault for being bullied, document records of bullying incidents,  and work with school teachers and administrators to advocate on their child's behalf.  
Tips for parents to prevent and address bullying*

:
Teach your child that bullying is wrong and tell your child why you are concerned about bullying:
"In our family, we believe that everyone deserves respect.  When a child says mean things, leaves other kids out on purpose or pushes and hits another child, that is not being respectful."
"It's hard to know what to do if someone is picking on you.  If you ever have a problem, we can figure out what to do together."
Play the "what if" game with your child by asking questions like "What would you do if:
…you saw someone getting picked on?"
…someone sent you a mean text message?"
…you hurt someone's feelings?"
Look for the warning signs of bullying and talk with your child about what is going on at school.  
Your child might be being bullied if he or she:
Doesn't want to go to school
Has cuts or bruises
Is acting unhappy or anxious
Complains of headaches or stomach-aches
Your child might be bullying other children if he or she:
Has a hard time controlling anger
Is very rough or aggressive
Is getting in trouble at school
Has friends who are bullying other children
*From the U.S. Department of Health and Human Services, Office of Disease Prevention and Health Promotion 
Options for Reporting Bullying 
Depending on the severity of the situation, there are different options for how to handle and report a bullying situation, but it is always a good idea to report it to the local school or school district. 
If there is an UNSAFE behavior or situation that you would like to be able to report anonymously, We Tip is a crime hotline that can send anonymous reports to law enforcement and school districts.   
 
In addition to reporting bullying to your local school district, 211 accepts reports for acts of hate and bullying as a part of the Anti-Hate Campaign. This joint effort with the LA County Workforce Development Aging and Community Services (WDACS ) Human Relations Commission helps identify areas in need of additional resources and offers optional case management from a 211 Care Coordinator. 
 
Call 2-1-1 or visit our online reporting form to report a bullying incident you or your child were involved in or witnessed, and to receive referrals to support services.    
Support & Additional Resources 
The consequences of bullying are serious and can result in physical injury, emotional distress, self-harm, and even death. There are many resources available to help schools develop effective anti-bullying strategies and connect students to needed support.  The list below includes some of those applicable services (you can also search for more services on our website): 
Bullying Helplines: 
Bullying Prevention Resources:  
211 LA's Community Resource Advisors are also available 24 hours, 7 days a week and are prepared to offer help with finding appropriate supportive services including helplines, educational resources, and mental health referrals.  People can reach out by dialing 2-1-1 from inside LA County, (800) 339-6993 from outside LA County, or by chatting online with us. Support is available in over 150 languages.